COVID-19: a simplified view from rural Guatemala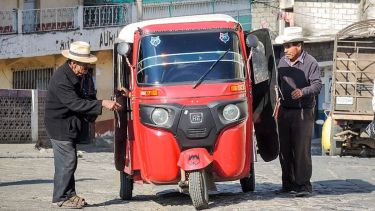 Off
When crises hit, whether these are environmental or pandemics such as COVID-19, there are some who are affected more intensely and aversely than others, simply because they are weaker in the face of stresses and shocks. And the critical factor here is the fragmentation or absence of any form of formal social protection that can provide some or other preparedness as well as support. This is a reality the rural poor in countries such as Guatemala know too well- a life lived in very precarious situations, day by day, the government is absent, and where survival itself is often compromised. Disabled people in rural areas are critically impacted in the face of COVID-19 in Guatemala, even though few are talking about this in Guatemala. Here are a few points:
Social Distancing
Social distancing means they are now totally stripped of the little care they had access to, and this includes in particular that provided by families and communities. Charitable acts of kindness are often what ensure people to survive in dire poverty. Reports from the field highlight how, in the absence of any formal support, the distancing of family members is impacting from the most basic needs, including food consumption and support with basic physiological needs (e.g. toileting) to higher order ones, including psychological and emotional support. For those living in more remote areas, solitude is kicking in, making access to basic services tougher, even as transportation is becoming scarcer and more infrequent. Dramatic pain, bed sores, unmedicated impairments are becoming serious realities.   
Informational Limbo
Informational limbo: rural areas are often out of sight and out of mind. There is currently a sense of serious confusion in distant rural areas and much speculation, not least because of massive informational gaps. The government has not quite taken any measures to inform carefully , and to make this information accessible. Since family and friends (often the only source of information) in remote rural areas are distant too, disabled people are progressively locked out. There is also a lack of preparedness and scarce information among formal service providers such as hospitals, including on how to prepare for and ensure their services are accessible to disabled people. Considering how disabled people are often seen in an ableist Guatemala, including in the medical sector, it becomes very worrying indeed. 
Informal Labour
Informal labour is what feeds: but this is now broken. From casual agricultural labour, to domestic work in return for a tiny (often ultra-exploitative) wage, weaving, to selling some produce in markets, or asking for handouts or begging in the streets, this is what keeps poor people alive. The poor also often have to travel or walk long distances to places they can earn some money. Overall, livelihoods are often tough and dependent on physical power, with the implication that many disabled people's livelihoods are fragmented or destroyed following the onset of an impairment. COVID-19 has profoundly dented informal livelihoods across the board, especially of families of disabled people. This, in turn, is impacting everything from the frequency and amount of food that disabled people consume, to health care and medication they can buy. Informal labour means that employers have no legal obligations towards workers, meaning that whole families are cast into a downward spiral of insecurity and deprivation.  
Rural Guatemalans are no strangers to poverty, profound inequality and a life lived in dramatic deprivation, not to mention racism confronted by indigenous people. However, COVID-19 has brought a harsh attack on families and communities that provide the means of survival, that ultimately determine whether disabled people dependant on them, live or die.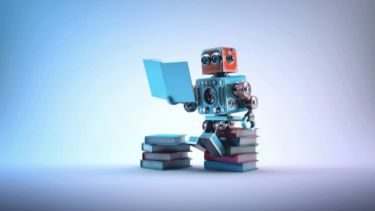 Our work
How we understand being 'human' differs between disciplines and has changed radically over time. We are living in an age marked by rapid growth in knowledge about the human body and brain, and new technologies with the potential to change them.
Flagship institutes
The University's four flagship institutes bring together our key strengths to tackle global issues, turning interdisciplinary and translational research into real-world solutions.