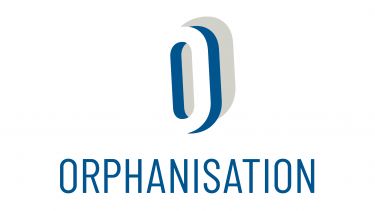 Off
The rapid growth of expensive "orphan" drugs for the treatment of rare diseases is being driven by novel business models in the biopharmaceutical industry, poses a series of major challenges for patient access to healthcare, and has become the subject of a high-profile controversy and policy debate over how they should be regulated. As a key term, 'orphan drugs' are a class of treatments for various rare diseases. Their development has been incentivised to address the needs of neglected patient groups. They are growing rapidly, highly profitable and stimulating new business models based on high cost products for niche markets. The very high price of some orphan drugs has led various countries to refuse to pay for them. This has provoked growing political concern that patients are being denied access to life saving therapies.
A major international debate is currently ongoing about how to improve access to orphan drugs, raising important questions about the value of these medicines and the ethics of resource allocation. Patient organisations have responded by sponsoring more sustainable, lower cost orphan drug development. Our project, funded by the Wellcome Trust, contributes towards this discussion. The project is titled 'Orphan drugs: high prices, access to medicines and the transformation of biopharmaceutical innovation' through which we will look systemically at the co-production of industrial and technological change, the politics and governance of orphan drugs, and new forms of collaborative knowledge production.
The project is innovative in developing a new concept (orphanisation) as a way of understanding contemporary changes in the biopharmaceutical sector. Specifically, the project examines the extent to which orphanisation occurring in the EU, UK, and USA. Also, how is it shaped by different technologies, institutions, and actors, addressing the implications for industry, health policy and patients?
---
The team
Project Lead: Paul Martin
Workstream Leads: Jin Ding (WS1) | Matthew Hanchard (WS2) | Eva Hilberg (WS3)
Visitor: Michael Hopkins
---
Aims
Chart the growing industrial development of orphan drugs in the UK/EU/US and analyse the emergence of new orphan business strategies
Understand the role of different actors in the evolution of orphan drug policy, map the controversy around high prices, and analyse proposals to improve access and reform orphan incentives
Describe the crisis in pharmaceutical innovation, explore the emergence of new forms of patient engagement in drug development and review initiatives to support drug repurposing
Assess the implications of orphanisation for health and healthcare and develop proposals for more sustainable models of pharmaceutical innovation
---
The orphanisation project is split up into three different workstream themes. 
Workstream 1:  Industry Dynamics and Orphanisation

This workstream will investigate the dynamics of industrial innovation and the evolution of orphan drug development in the EU, UK and US, and analyse the emerging business strategies in this field. 

Research will depict the growth of licensed orphan drugs and products in the development pipeline. A dataset will be compiled by collating data from public sources (MHRA/EMA/FDA) and private database (Pharmaprojects). Analysis will provide a comprehensive picture of orphan products in development and on the market, therapeutic areas and trends in sales. 
We will analyse the industrial structure and dynamics in relation to orphan drug development and commercialisation. An industry dataset will be established based on specialist sources (Deloitte, Informa), press releases and company documents. This will be used to map and visualize the industrial collaboration network with other companies, academics and patient organisations. Key players, structural dynamics, and significant differences between the UK and US will be identified.
The research will also analyse the business models of leading orphan drug companies based on document analysis, ethnographic observation and interviews. This will explore the company strategies employed by SMEs and big pharma, and the development of new business models focusing on orphan drug markets.

Workstream  2: The politics of high orphan drug prices

The workstream seeks to:

Understand the role of different actors in the evolution of orphan drug policy, drawing on both document analyses, ethnographic immersion at conferences, and expert interviews with patient organisations. This strand of the research will focus on the extent to which different actors' discourses have framed the development of orphan drug policy in the EU, UK, and USA.
Map controversies around high orphan drug prices through analyses of social media discourse. This focusses on identifying specific issue-networks, as groups of actors that form particular narratives/counter-narratives.
Examine proposals to improve access to orphan drugs and/or initiatives to reform policy, regulation and legislation around them. To do so, it draws on document analyses, ethnographic immersion and conferences, and expert interviews with policymakers, regulators, and patient organisations. The research will provide insights into how different actors frame the quandary of high orphan drug prices and any proposed solutions to improve access.

Workstream 3: Patient Groups and New Models of Drug Innovation

This workstream sets out to:

Explore the emergence of patient engagement in drug development. The project will undertake detailed case studies of patient organisation involvement in different forms of collaborative orphan drug development including targeted repeat treatment and novel 'one-off' gene therapies.
Review initiatives to support drug repurposing. This will focus on patient led activities in this area and the emerging policy framework being developed to support this novel strategy.
---
Funding Information
The research is funded by the Wellcome Trust for five years (2020-2025) under grant reference 219875/Z/19/Z. For the purpose of open access, all outputs will apply a CC BY public copyright licence to any author accepted manuscripts.
---
Contact details:
Twitter: @orphanisation
Email: orphanisation@sheffield.ac.uk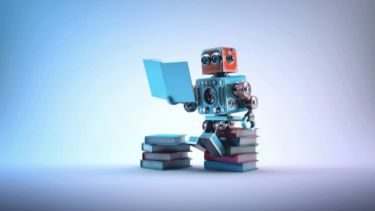 Our work
How we understand being 'human' differs between disciplines and has changed radically over time. We are living in an age marked by rapid growth in knowledge about the human body and brain, and new technologies with the potential to change them.
A global reputation
Sheffield is a research university with a global reputation for excellence. We're a member of the Russell Group: one of the 24 leading UK universities for research and teaching.