The "i-deal" way to support your employees in having a positive home life
As all the emails and newspaper articles tell us, "we are in unprecedented times" and this context is creating unprecedented challenges.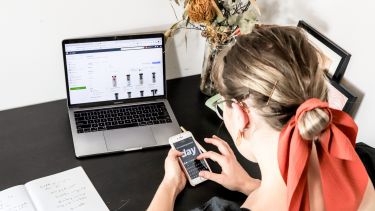 Written by Dr Ciara Kelly, Lecturer in Occupational Psychology, Institute of Work Psychology
Suddenly, we have employees working from home en masse. Not only that, but they are now moonlighting as primary school teachers and childcare professionals.
So what can you do to support your staff to protect their ability to perform their parenting and work roles as well as possible?
Flexible working – allowing your workers to have more control over when and where they do their work – is an obvious answer. But blanket organisational policies on flexible working may not be in place, or go far enough, to deal with the constraints of a total loss of childcare for your working staff.
In this case, considering individualised deals (also known as idiosyncratic deals or i-deals) for flexible working is likely to be a good approach to helping your staff cope better. A study we have published recently shows that employees' performance of their roles at home are improved when they negotiate these flexibility i-deals.
Our research went one step further to look at what managers and organisations did which facilitated employees to negotiate these i-deals. It found that managers who were emotionally supportive of family issues were more likely to have employees with flexibility i-deals and improved home lives. We also showed that this relationship was stronger when the managers perceived their organisation to be supportive of family issues.
So what might you take away from this research?
Encouraging managers to engage supportively with their employees at an emotional level about their current family challenges is likely to have positive impacts on employees' home lives.
Providing this may require further support at an organisational level, so senior management should consider how their activities and communications to middle management are supportive or potentially dismissive of the family challenges that their employees are facing.
For more information, our full paper is open access and is available to download.
Flagship institutes
The University's four flagship institutes bring together our key strengths to tackle global issues, turning interdisciplinary and translational research into real-world solutions.