The following guidance is provided to support applicants using the University's online recruitment system.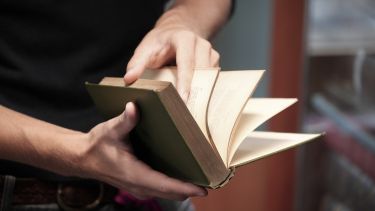 Accessibility

I have a disability and am unable to use a computer/my software is not compatible with the University's recruitment system

Please contact the Department of Human Resources at jobs@sheffield.ac.uk to agree how we can best support you with the submission of your application.

I do not have access to a computer

Free internet access is also available at libraries across Sheffield. You may search but not apply for vacancies at Jobcentre Plus offices, or you may prefer to use internet cafes or use the computer of a friend or family member.

Contact us

If you have a general question regarding your application then please contact the Lead Recruiter. You will be able to find their contact details in the 'Informal Enquiries' section of the About the Job document. If your query is concerning a technical issue you have experienced with our application system then please refer to the 'Compatible browsers' section below.

If you cannot find a resolution through the FAQs section, then please email us a description of the problem you are having, along with the job reference number and Department, to jobs@sheffield.ac.uk and a member of staff will get back to you as soon as possible.

Closing dates

At what time on the closing date does the vacancy actually close?

The recruitment system will accept applications which are submitted up to midnight on the closing date displayed in the vacancy advert. Please note, submitting your application can take anything from just a few seconds to many minutes to complete, as it is dependent on the speed of your internet connection. We recommend that clicking the Submit Application button is not left until just a few minutes before midnight.

I have missed the closing date for a vacancy, can I still submit my application?

No - the system will not allow any applications to be submitted beyond the closing date. All of the University's staff vacancies are displayed on the web for a minimum of two weeks. You may choose to register for the University's email alert service to ensure you are notified as soon as a vacancy matching your job search preferences is published. For instructions on how to do this please see the section on creating email alerts.

I started my application before the closing date, can I submit it now that the closing date has passed?

No - the closing date relates to when you submit your application not when you started it. To be considered for a vacancy you must submit your application before midnight on the closing date.

All of the University's staff vacancies are displayed on the web for a minimum of two weeks. You may choose to register for the University's email alert service to ensure you are notified as soon as a vacancy matching your job search preferences is published. For instructions on how to do this please see the section on creating email alerts.

I have had problems using/understanding the system so can I submit my application after the closing date?

No – if you have any issues with the system please refer to the 'Compatible browsers' section below. If you require further assistance, email jobs@sheffield.ac.uk with the specific details of the problems you have encountered and we will be happy to help you submit your application before the closing date. Please note, the email account is checked regularly between 9am and 5pm, Monday to Friday, excluding UK public holidays.

All of the University's staff vacancies are displayed on the web for a minimum of two weeks. You may choose to register for the University's email alert service to ensure you are notified as soon as a vacancy matching your job search preferences is published. For instructions on how to do this please see the section on creating email alerts.

I ran out of time/had problems with the system so I have emailed my application instead, will I be considered for the vacancy?

No - we are only able to accept and process applications submitted on-line within the University's recruitment system. If you have any issues with the system please refer to the 'Compatible browsers' section below. If you require further assistance, email jobs@sheffield.ac.uk with the specific details of the problems you have encountered and we will be happy to help you submit your application before the closing date. Please note, the email account is checked regularly between 9am and 5pm, Monday to Friday, excluding UK public holidays.

All of the University's staff vacancies are displayed on the web for a minimum of two weeks. You may choose to register for the University's email alert service to ensure you are notified as soon as a vacancy matching your job search preferences is published. For instructions on how to do this please see the section on creating email alerts.

Compatible browsers

Browsers and pop-ups

The University's recruitment system is SAP based. The following browsers are supported by SAP:

Microsoft Internet Explorer (versions 9, 10 and 11)
Mozilla Firefox
Google Chrome
Safari

Please be aware that toolbars that you can install such as Google and Yahoo have their own pop-up blocker settings, in addition to those in your browser. These toolbars can cause the recruitment system to "freeze" and you may hear a clicking sound as the system unsuccessfully tries to open a new window. You should either uninstall these toolbars or change their settings to allow popups at jobs.shef.ac.uk before proceeding.

Further assistance

If you require any further assistance when using a supported browser with the University's recruitment system, please email details to jobs@sheffield.ac.uk and we will be happy to provide additional support. Please note, this email address is checked Monday to Friday, 9am to 5pm, excluding public holidays.

Microsoft Edge is not supported by our recruitment system. If you are using Microsoft Edge, you will not be able to submit your application. Please use one of the alternative browsers listed above.

Internet Explorer (IE) version 8 or lower is not supported by our recruitment system. If you are using IE8 you should update your browser, or use one of the alternative browsers listed above.

Tablet devices/Smart phones

The Operating Systems that run on tablet devices/smart phones are unsupported. Depending on the device, you may be able to complete certain aspects of the application, but for a smoother application process we recommend using one of the compatible browsers on a PC or MAC.

Windows 8

We advise that you run your browser from the traditional (Windows 7 style) desktop rather than the startup screen tile interface for a smoother application process.

Pop-up blockers

The application form and vacancy details open in new windows. Applicants are asked to ensure that pop-up blockers are either turned off or allowed for jobs.shef.ac.uk. Your browser should prompt you if it blocks a pop-up window allowing you to amend the settings from within the browser window. Instructions are provided below on how to turn pop-up blockers off for supported browsers.

For Internet Explorer click Tools > Internet Options > Privacy. You can either disable the popup blocker in your browser by unticking the Turn on Pop-up Blocker box or by adding jobs.shef.ac.uk to the allowed websites if you click Settings in the Privacy window.

Firefox users should click Open Menu in the top right of the browser window > Options > Content and untick the Block popup windows box. Alternatively you can add jobs.shef.ac.uk to the exceptions list within the Content window.

In Google Chrome, click on the menu icon to the right of the address bar, then click " Settings." Click "Show Advanced Settings" at the bottom of the page and under "Privacy" click "Content Settings." Under "Pop-ups" either click "Allow all sites to show pop-ups" or add jobs.shef.ac.uk to the allowed exceptions in "Manage exceptions..."

A quicker alternative in Google Chrome is to click the icon in the web address bar that indicates a popup has been blocked and then select "always allow popups from jobs.shef.ac.uk."

In Safari, click on the Safari button in the top left of the screen then click Preferences. In the Preferences window, go to the Security tab and then untick Block Pop-up Windows if there is a tick in this box.

Completing an application

I would prefer to submit a paper application or email an electronic version.

The University of Sheffield is only able to accept on-line applications submitted via our recruitment system. Paper and emailed applications will not be considered for staff vacancies. Please see the section on accessibility if you are not able to submit an online application due to a disability.

Do I have to fill in all the information each time I apply for a University of Sheffield vacancy?

No - the University's recruitment system will save all the historical information that is specific to you as a person i.e. your personal details, your educational qualifications and your work experience. You can change or add information in these sections during future applications. This information is held confidentially. Details of the University's data privacy policy and how this relates to our recruitment system is available via a hyperlink on the registration page and also on the submit application page of every application.

Information that is specific to the job i.e. where you saw the vacancy, your referees and your application statement, which should be tailored to the requirements of job, needs to be keyed in for each application. You are able to copy and paste information into the application statement field and details of how to do this are given in the narrative text above that field.

You are also required to make declarations in relation to your eligibility to work in the UK, professional registrations, criminal record status and details of any health issues you would like to highlight, each time you apply as these are areas where your status may change over time or be affected by the type of role you are applying for.

Do I need to complete and submit my application all in one go?

No - you may do this if you wish but the system will save the information you enter and you may return to it later to complete and submit your application, if this is more convenient for you.

How do I return to an application I was previously working on?

You are able to edit and add to an application until you have submitted it. Once you have successfully submitted your application you are no longer able to change it.

To edit an application you started previously, log back into the system using the account details you either created for yourself or were sent by email when an account was automatically created by the system on your behalf. Click on the My Applications link below the Employment Opportunities tab. This screen will list all the applications you have created. Click on the square to the left of the application you wish to edit to highlight the line, it will turn orange. Then click on the Apply button. This will allow you to continue with your application.

You may also return to your application by searching for the vacancy via the Job Search page, highlighting it as before and clicking Apply again.

I have logged back in but I can only see my Personal Details, Education/Training and Work Experience tabs.

You are in the Candidate Profile tab within your account. This section shows the information the system saves to allow you to re-use it for future applications without needing to re-key it.

To return to an application that you are still working on, click on the Employment Opportunities tab and search for the vacancy again. Highlight the job by clicking on the square to the left of the job title, click on the Apply button and then click continue.

How do I enter information into the Education/Training and Work Experience tables?

Click on the Add button below the table on each of the screens. You will then be able to enter your information in the fields that appear below the table. Press Save once you are happy with your entry and the information will appear in the table above.

How do I edit the information I have entered in the Education/Training and Work Experience tables?

You can edit, copy or delete an entry by clicking on the square to the left of the start date to highlight the line, it will turn orange, and using the relevant button below the table.

Which document formats can I upload and attach to my application?

Microsoft Word, Rich Text Format (RTF) and PDF document formats are all supported. Any attachments uploaded in these formats will always be considered as part of your application.

You are able to attach documents in other formats e.g. examples of work in software regularly used within your particular discipline, but the University cannot guarantee that the department recruiting to the vacancy will have the relevant software to access your attachment.

I am not given the option to upload an attachment for a particular vacancy?

You are able to provide additional information in the form of attachments for vacancies that are Grade 6 or above. If the job you are applying for is Grade 1 to 5 it is not necessary to provide attachments and the tab is therefore not presented as part of your application.

I have made an error in my application, can I change it?

You are able to change all the information you have entered while your application is in Draft status. Once you have submitted your application you are no longer able to edit the information you entered.

You may choose to withdraw your application and replace it with a new application as long as the closing date hasn't passed. Please note, you will not be able to edit your original application. If you withdraw your application you will have to re-enter the information in your Application Statement, where you saw the vacancy and the Further Information questionnaires.

It is important to note that if you withdraw your application once the vacancy is beyond its closing date you will not be able to submit a new application for this job and will have prevented yourself from being considered for the role.

Creating email alerts

You can create email Alerts for University of Sheffield staff vacancies by logging into your account as a Registered User and then clicking on the "email Alerts" link within the Employment Opportunities tab.

Select the Job Type you would prefer to be alerted of (multiple Job Types can be selected by holding down the Ctrl key) and select the Search Method. Now you can "Save as email Alert".

In the dialog box that appears, you can give your email Alert a name, select the Frequency and whether you would like it to be immediately Active. Once you have completed these sections, select "Save".

You can also edit or delete email Alerts by clicking on the grey square to the left of the alert, which will highlight the row. Then select either "Edit" or "Delete".

Logging in

I didn't create an account, I just started applying for a vacancy. How do I log back in now?

If you didn't create an account the recruitment system will have created one on your behalf to allow your information to be saved. The log-in details will have been sent to the email address you entered when began your application. You will be asked to change the system generated password to one of your choosing the first time you log in.

I can't remember the password I created, how do I request a new one?

Click the 'Your Account' box on the left of the screen. On the screen that opens, click the 'Log In (Registered Users)' link and then click the 'Password Forgotten' link. You will be asked to enter your email address to allow the system to email you a new password. The email address you enter here must match the one on your account for personal security reasons. The new password usually arrives within ten minutes; please do not send multiple requests within that timeframe.

I am using the log-in details that were emailed to me but the system says they are invalid.

The log-in fields are case sensitive so you must enter the details exactly as they are displayed in the email you received. It is easiest to copy and paste the details from the email. You will need to copy and paste using the keyboard shortcuts; to copy (Ctrl and C), to paste (Ctrl and V).

I can't remember my username/I've deleted the email your system sent me, how do I find out my username?

If you do not know your username then you must rest your password (instructions above). In the email confirmation containing your new password, you will also be informed of your username.

Navigation

I can't move off the first (Personal Details) screen

There are mandatory fields, marked with a red asterisk, on the Personal Details screen which you must complete before you are able to move on to other screens within your application.

How do I move between screens within my application?

To navigate through your application, you are able to click on the numbered stages at the top of each page to move directly to a screen or use the yellow arrow buttons at the top and bottom of each page to move to the next or previous screen.

If you move to a screen which has mandatory fields, denoted by a red asterisk, you will be required to enter information in those fields before you are able to move out of the screen. You can put a minimum amount of data into the fields and then edit it later when you are ready to complete that section.

Progress and correspondence

I have submitted my application, how will I know if I am successful?

Once the vacancy has closed, the selection panel will review every application that has been submitted and agree which candidates they would like to interview for the role. All candidates will be notified by email as to whether they have been successful at this stage. If there are any significant delays to the selection process due to panel members' commitments you will be sent an email to inform you.

I would prefer not to be contacted by email, is this possible?

The correspondence automatically generated by the system will be sent by email e.g. details of your account, requesting a new password, confirmation that your application has been submitted and completion of a pre-employment health assessment questionnaire, where relevant, if you are successful. However, if it is difficult for you to access the email address you have supplied you may request that you are contacted by alternative means, with regard to interviews only, in your Application Statement.

I no longer wish to be considered for the vacancy, how do I withdraw my application?

You are able to withdraw your application in the 'My Applications' screen. University staff are not able to withdraw your application on your behalf.

To do this, log back into the system as a registered user by clicking the 'Your Account' box on the left of this page and click on the 'My Applications' link below the Employment Opportunities tab. Click on the square to the left of the application you wish to withdraw. This will highlight the application and the line will turn orange. You may then click on the Delete/Withdraw button.

It is important to note that you will not be able to edit your original application once you have withdrawn it. If you withdraw your application once the vacancy is beyond its closing date you will not be able to submit a new application for this job and will have prevented yourself from being considered for the role."

Searching for a vacancy

You can view and apply for University of Sheffield staff vacancies by clicking on the 'Current Vacancies' button to the left of this page.

You are able to display all the University's vacancies by simply clicking the 'Search' button, or you can search for keywords, full/part time work and specific job types.

If you are interested in a particular vacancy and already know the reference number, you can type it directly into the 'Job reference number' search box. The University reference numbers will begin with "UOS…"

Starting an application

I can see the list of vacancies but the Apply button is greyed out.

To start an application for a vacancy click on the grey square to the left of the job title, this will highlight the line, which will turn orange. You are then able to click the Apply button. This will display the advert details and the job specification via the "About The Job" link.

I have clicked on the Apply button and nothing is happening.

When you click Apply the recruitment system is trying to open a new window to allow you to process your application. If nothing is happening your pop-up blocker settings within your browser will be preventing the window from opening. You can choose to either turn off your popup blockers or allow pop-ups specifically for jobs.shef.ac.uk

Pop-up blocker settings are in different places for different browsers. Guidance regarding popups can be found in the 'Compatible browsers' section above.

Submitting your application

How do I submit my application?

Once you have completed your application, go to the Submit Application screen, either by using the yellow button from the Application Statement screen or by clicking on Submit Application in the numbered roadmap at the top of the screen.

On the Submit Application screen the system will display an overview of your application to allow you to review the information you have entered. Please note, you have not submitted your application at this point. You are able to go back and make any changes you feel are required.

Once you are happy that this is the application you wish the University to consider please press the yellow Submit Application button, which located at the top of the screen to the immediate right of the Previous Step button.

The numbered box at the top of the screen with Submit Application as its label only allows you to navigate to the screen – pressing this box will not submit your application.

When I clicked the Submit button I keep getting sent back to the start of the application.

This happens when the Microsoft Edge browser is used. You will be able to submit your application using another browser, such as Internet Explorer or Firefox. Once your application has been successfully submitted, the system will display a statement on the screen and will send a confirmation email to the email address you entered for your account.

I have pressed the submit application button and nothing is happening/the system is just hanging.

Please ensure you have completed all of the mandatory questions. If you have missed a mandatory question, a message will appear towards the top of the 'Overview' screen informing you of which questions have not been completed. Complete all mandatory questions and attempt to submit your application again.

The submit application step can take a few minutes as it is dependent on the speed of your internet connection. If it is taking longer than this you may have lost your internet connection or your session in the recruitment system may have timed out. The time-out duration for the system is two hours.

If your Submit Application screen is hanging please close the window down and log back in to the system. Select the vacancy you were applying for and click Apply again. It will tell you that you can now edit your application, click Continue. This will take you back into the application you were working on and all your information will have been saved. Click on Submit Application in the numbered roadmap to move to the relevant screen. Then click the Submit Application button, to the immediate right of the Previous Step button, again. A popup window will appear. To submit your application click OK.

Once your application has been successfully submitted, the system will display a statement on the screen and will send a confirmation email to the email address you entered for your account. Please note, the email providing your account username and password is not confirmation of your application being submitted.

You may also log back into the system by clicking the 'Your Account' box on the left of this page and logging in as a registered user. Once logged in, click on the 'My Applications' link, within the 'Employment Opportunities' tab to display a full list of your applications. Any application you are still preparing will have a status of Draft. The applications you have successfully submitted will have a status of In Process.
A remarkable place to work
We're one of the UK's best not-for-profit places to work, according to the Sunday Times' ranking of Britain's happiest and most motivated workforces.
A world top-100 university
We're a world top-100 university renowned for the excellence, impact and distinctiveness of our research-led learning and teaching.