Studying Materials at the University of Sheffield
You will see lots of information from us about why we think you should study Materials Science and Engineering at the University of Sheffield, but we thought we'd ask our students to tell you what they think.
For an overview of the department, take a look at the Student Life in the Department of Materials Science and Engineering video.
If you want to dig into the detail, you can hear about what to expect to find in The Diamond and the Sir Robert Hadfield building, what it's like to be an international student in the Department, or what kind of work placement you might undertake.
You can also find out about some of the project work that you'll do while you are studying with us.
---
The videos below show what it's like to study with us when the University is fully operational. But we find ourselved in an unusual situation brought about by the COVID-19 pandemic. Se we've asked some of our students about how things have changed for them. Read more about Studying in Lockdown.
---
Top in the Russell Group
We are the top-ranked Russell Group university for Graduate Prospects in Materials Science and Engineering. (The Times Good University Guide 2020)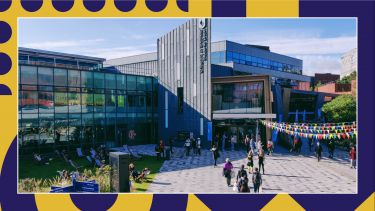 Advance Register for Clearing
We have places on our undergraduate courses this autumn. If you've already got your results you can apply now, or if you're still waiting for results get your name on the list by advance registering.