Our research impact
Our research looks at some of today's most challenging issues, developing new innovations to solve the world's complex challenges. Working collaboratively with partners locally and globally, we are working at the frontiers of knowledge on research with real impact.
At the cutting edge of Rolls-Royce aero-engines
Tribology research at Sheffield has pioneered a new era of understanding regarding the wear mechanics associated with sealing in aero-engines.  Our research collaboration with Rolls-Royce has provided significant cost savings and reduced CO2 emissions through solving business critical engine wear issues experienced on their Trent 1000 engines.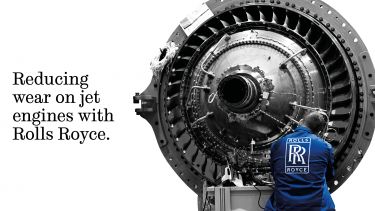 Boeing Sheffield - a first for Europe
In 2016, Boeing, the world's largest aerospace company, initiated a major research and development programme with the Advanced Manufacturing Research Centre (AMRC) to develop new manufacturing techniques capable of underpinning the business case for Boeing's first production facility in Europe.