Boeing Sheffield - a first for Europe
In 2016, Boeing, the world's largest aerospace company, initiated a major research and development programme with the Advanced Manufacturing Research Centre (AMRC) to develop new manufacturing techniques capable of underpinning the business case for Boeing's first production facility in Europe.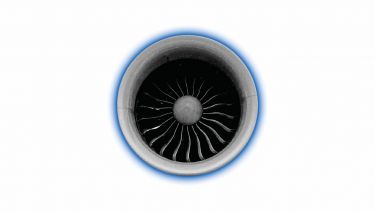 Boeing required an increase in efficiency and productivity for the manufacturing of gear and actuator parts.
As such, Sheffield's research programme had two objectives. To develop a cost-effective and future proof manufacturing method to displace single use machine tools and processes. Secondly, to integrate this new method with modelling tools that could simulate real-time operations, to ensure capacity and flexibility for the production facility to meet future demands.
Sheffield's machining science research underpinned by the development of a 'virtual factory' simulation model by researchers at the AMRC, which through value stream mapping, factory layout optimisation and virtual reality representation, helped validate effective machining processes and technology routes for increasing productivity. 
This research, integrating advanced machining technologies for aerospace alloys with state-of-the-art factory simulation, was crucial in Boeing's decision to build its first new build factory constructed worldwide in 30 years, which was constructed in Sheffield adjacent to the AMRC.
Operational since 2018, the construction of Boeing Sheffield has resulted in major benefits for both regional and national economies. The Mayor of the Sheffield City Region said: "Boeing's choice of location is a strong sign of confidence in our advanced engineering excellence. The opportunities for our communities, for business, for researchers and for the workforce of the future are limitless."
Last year, Boeing renewed its longstanding relationship with the AMRC for another five years.
"Renewing Boeing's partnership with the Advanced Manufacturing Research Centre demonstrates our commitment to Sheffield and showcases what we have jointly created in 20 years: jobs, innovation, inspiration and inward investment. At its core the agreement looks to the future and what more we can achieve through world-class researchers and industry working together," said Sir Martin Donnelly, president of Boeing Europe and managing director Boeing in the UK and Ireland.
Sheffield's research has also helped to realise the aims of the Aerospace Growth Partnership, a strategic partnership between UK Government, industry and other key stakeholders, impacting their flagship Aerospace Sector Deal. The Secretary of State for Business, Energy and Industrial Strategy commented: "Boeing choosing the heart of South Yorkshire as its first European home is testament to our capabilities, talent pool and strong manufacturing supply chains, which are vital to job creation and creating value for local economies."