We are one of the biggest and best providers of engineering research and education in the UK.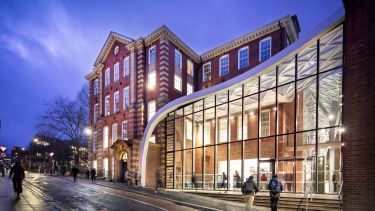 Off
96% of our research is rated as 'world-leading' or 'internationally excellent' (REF 2021)
---
Our expertise is extensive, with seven academic departments and three interdisciplinary programme areas covering all the engineering disciplines. We ensure we have the world's experts undertaking research and teaching our students. This is underpinned by a firm commitment to growth and excellence, delivering the best facilities for our students to become the world-class engineers of tomorrow.
Our strong partnerships with large companies such as Siemens, Boeing, Rolls-Royce and Airbus, as well as with local enterprises, means we can be confident that we are working on research problems that matter. We are renowned for the excellence, impact and distinctiveness of our research and research-led teaching.
The founding motto of the University of Sheffield is Rerum Cognoscere Causas, which translates as 'to discover the causes of things'. This ethos continues to hold strong today and is behind everything we do in the Faculty of Engineering and at the Advanced Manufacturing Research Centre (AMRC).