Solving the UK's number one water quality complaint
Drinking water discolouration is the number one cause of customer contacts.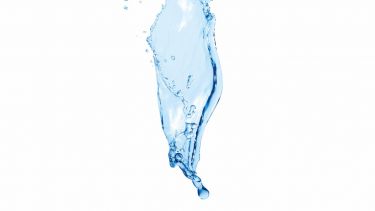 Off
Drinking water discolouration is the number one cause of customers contacting their supplier. It is a challenge influenced by a number of factors, including where the water comes from, the water treatment processes and the vast hidden network of pipes used to distribute water.
Professor Joby Boxall and Dr Stewart Husband, from the Department of Civil and Structural Engineering at Sheffield, have an impressive track record in research associated with the Prediction and management of Discolouration in Distribution Systems (PODDS). Since 2013, research funded by a consortium of 13 UK water companies, representing 77 per cent of the UK's water distribution network, has focused on discolouration associated with trunk mains.
Trunk mains are critical assets where discolouration events can affect millions of downstream customers. Conventional physical interventions to control discolouration in trunk mains were disruptive and often reliant on the construction of millions of pounds worth of alternative supply routes.
Sheffield's research concept is that discolouration is due to accumulated layers of particulate material on pipe walls, that are released when the shear stress of the flow exceeds their hydraulically conditioned strength. Testing using a unique full-scale laboratory system at Sheffield has enhanced this understanding. 
Combining these insights with analysis and simulation of over 1000 field and laboratory applications in the UK, and internationally, including Australia, the US and Europe, has demonstrated real-world discolouration linked to microbially-based processes for the first time. 
Sheffield's research focused on developing operational strategies, supported by improved modelling tools, which were then validated with all the water company consortium members. The research has enabled a step-change in the long-term, network-wide identification and management of drinking water discolouration from trunk mains, which has had far-reaching impact.
Application of the research to the operation of 2,686km of UK trunk mains delivered over £411m in cost-savings in operational and capital expenditure. It has enhanced water service delivery in the UK and worldwide and supported improved compliance with drinking water standards. Knowledge from the research has been included in international best practice guidance. 
Chief Executive of Northumbrian Water stated: "The research has delivered a new understanding of the root causes of discolouration in water networks that will revolutionise industry procedures."*
*Source - Water & Wastewater Treatment Online article reporting the use and impact of PODDS
operational strategies by Northumbrian Water. September 2016. (Accessed 16th June 2020). https://wwtonline.co.uk/news/northumbrian-source-to-tap-approach-reduces-water-