Professor Nick Bishop
Department of Oncology and Metabolism
Chair in Paediatric Bone Disease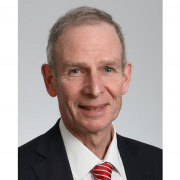 n.j.bishop@sheffield.ac.uk
+44 114 271 7555
Room 3, The Damer Street Building, Sheffield Children's Hospital
Full contact details
Professor Nick Bishop
Department of Oncology and Metabolism
Room 3, The Damer Street Building
Sheffield Children's Hospital
Western Bank
Sheffield
S10 2TH

Profile

For enquiries please contact - iicd-om-operational@sheffield.ac.uk

The UK's only Professor of Paediatric Bone Disease.

Trained in Manchester (clinical), Cambridge (MRC and Wellcome Fellowships) and Montreal (visiting Professor at McGill). Appointed to Chair in Sheffield in 1998.

Clinical research group focuses on the treatment of childhood bone fragility and rare bone diseases; basic science group on early life events and skeletal development, as well as the pathophysiology of childhood bone diseases.
Research interests

Our research aims to improve outcomes for children with inherited and acquired bone diseases and understand better the factors contributing to fracture in apparently healthy children.

We are working with colleagues locally and nationally to determine the phenotype-genotype relationships in early onset bone fragility disorders, and to develop a pipeline to bring forward new therapies in these disorders.

Our previous clinical studies of the use of bisphosphonates in osteogenesis imperfecta (OI) showed that bone mass increases in a dose-responsive manner in moderate-severely affected children without a clear reduction in fracture risk; and that mildly affected children can reduce fracture risk by approximately 50% when taking the oral bisphosphonate risedronate. We recruited the first UK patient to the Amgen-funded study of Denosumab in OI. We participated in the global studies of asfotase alfa, a recombinant enzyme replacement therapy for hypophosphatasia (HPP), leading in Europe initially with children travelling from other EU countries to participate.

We have developed a new biomarker to assess the acute skeletal response to mechanical stimulation that is now being used in prospective studies of children with fracture and OI.

In collaboration with colleagues nationally, we are assessing the effects of antenatal vitamin D supplementation on skeletal development and health; we have developed a model system of antenatal vitamin D depletion in which we are assessing the postnatal response to mechanical loading.

Internationally, we are developing the European Reference Network for Rare Bone Diseases that will deliver improved health care outcomes for patients with skeletal disorders such as OI and HPP, translating our research into clinical practice.

---

Principal funding sources:

MRC
NIHR
Arthritis Research Campaign
Sir Halley Stewart Trust
Amgen
Alexion Pharma
Publications