Success Stories: Daniel Suárez Fernández
---
---
We interviewed Daniel Suárez Fernández in 2017 whilst he was undertaking the first year of the AMS CDT Programme. 
---
I graduated in 2015 from the University of Oviedo in Asturias, Spain, with a degree in Mechanical Engineering.

I combined the final years of my degree with working in industry in ITMA Materials Technology. It is here that I developed my final year project "Analysis of Phase Transformations in ADI (Austempered Ductile Irons), Designing Thermal Treatments for Achieving High Performance and Analysis of Wear and Shot Peening Response".

Thanks to this opportunity, my interest and knowledge in materials science and metallurgy broadened, and in that moment I decided to study a MSc abroad in this topic.

At the end of 2015, I moved to Sheffield to study a MSc in Materials Science and Engineering, where I chose most of the optional modules related with metallurgy. During this course I was able to work with local industrial specialists (Cutting and Wear Resistant Developments Ltd.) developing testing methodologies for extreme wear demanding environments. It made me really enthusiastic about doing an industrially focussed PhD in metallurgy.

The CDT in Advanced Metallic Systems was the perfect match between working closely with industry and solving demanding problems in an industrial environment, while having the academic expertise and point of view.

Best of both worlds!

A very interesting part of the CDT is that even though we are all working in projects related with metallic materials, our backgrounds are very different. This broadens our original point of view and improves our problem solving capabilities by widening our scope.

My project is sponsored by Rolls-Royce. It is centred on understanding the effects of the manufacturing process (forging and machining) of critical aerospace titanium components on their in-service performance.

This research will help improve machining processes to manufacture higher quality components and reduce their probability of failure, making flying safer and more efficient. It will also enhance production efficiency by reducing production bottlenecks and help to design and manufacture lighter component that will ultimately reduce fuel consumption and emissions in the civil aviation industry."

Dr Daniel Suárez Fernández 

AMS CDT | 2016 Cohort
---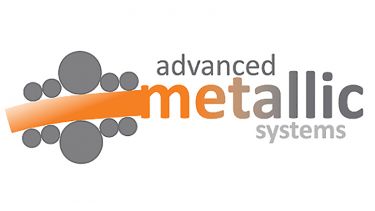 Study with us
Study for a fully-funded PhD or EngD in Advanced Metallic Systems to explore innovative materials and manufacturing routes to increase sustainability and performance.
Find a PhD
Search for PhD opportunities at Sheffield and be part of our world-leading research.