Success Stories: Matt Topping
---
Matt Topping joined the Advanced Metallic Systems CDT Cohort in 2012, working on a PhD Project sponsored by the National Nuclear Laboratory. He graduated in 2016.
During Matt's time in the Programme, he has gained expertise in Electron Microscopy, synchrotron X-ray diffraction, and strong data analysis skills, which led to multiple publications. 
Matt was also awarded 2nd place in the IOM3 Young Persons' Lecture Competition in 2014, after winning the North West final. 
Following graduation, Matt was employed as a Postdoctoral Researcher at The University of Manchester, which allowed him to become more established within academia.
At the time of writing [2022], Matt is now a Postdoctoral Fellow at Queen's University, Ontario, Canada, researching a range of issues that are currently experienced within the field of nuclear materials. 
---
We interviewed Matt in 2014 whilst he was undertaking the second year of the AMS CDT Programme. 
---
I joined the AMS CDT programme three months after graduating with a 2:1 masters degree in Chemistry from The University of Manchester.

In the final year of my undergraduate degree I was looking at various PhD projects that were available and came across the Advanced Metallic Systems CDT. I knew that I no longer wanted to stay in Chemistry and I was looking for a way to side step into engineering. 

I did not have too much knowledge of materials science but after reading about the subject it seemed to be an interesting blend of chemistry, physics, and engineering. This sounded perfect for me so I applied and luckily made it onto the course. 

The first year was a great way to be introduced to the subject. It is a well structured taught course that built our knowledge up at a steady pace in a way that was thoroughly enjoyable. Being part of a Cohort that had graduates from a number of disciplines meant that we all pitched in and helped each other through. 

I have chosen a project that has heavy ties with large companies in the nuclear sector and I am extremely happy with how the PhD is turning out. Most of the PhD projects within the AMS CDT come with industrial sponsors and this gives the course an edge over other PhDs in my opinion. 

I could not recommend this course more to graduates looking to build a career as a research scientist."

Matt Topping

AMS CDT | 2012 Cohort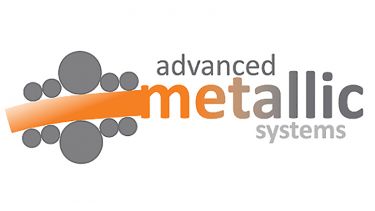 Study with us
Study for a fully-funded PhD or EngD in Advanced Metallic Systems to explore innovative materials and manufacturing routes to increase sustainability and performance.
Find a PhD
Search for PhD opportunities at Sheffield and be part of our world-leading research.