Inaugural lecture: Sensory issues and variability in the autism spectrum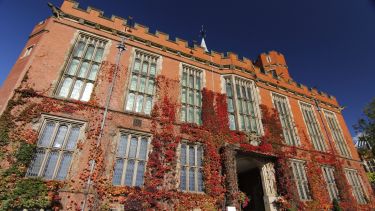 Sensory Issues and Variability in the Autism Spectrum
Professor Elizabeth Milne
28th February 2020
5.30-8pm
Firth Hall, The University of Sheffield
During this inaugural lecture, Professor Elizabeth Milne will reflect on the work she has carried out to date investigating sensory issues and heterogeneity in autism. Professor Milne will acknowledge the vital role that many mentors, colleagues, students and experts-by-experience have played in shaping her understanding of the condition.
Professor Milne started her academic career in 2000 studying perceptual processes in autism. At this time, there was very little data regarding perception in autism despite numerous personal reports from autistic people describing differences in the perception of sensory stimuli. Over the next few years, working with colleagues in Sheffield, London, Germany and the United States, she directed a systematic program of research investigating vision in autism spectrum conditions.
This body of work provided evidence that autism is associated with differences in perceiving visual stimuli, as well as differences in the neural architecture that supports perception. In light of this and other work, the term 'unusual responses to sensory input' was included in the revised DSM diagnostic criteria for autism in 2013, reflecting growing awareness and understanding of the fact that sensory issues are a key feature of the condition.
An important consideration in Professor Milne's work is variability within the autism spectrum: autism is expressed and experienced differently by different people. This is reflected by personal accounts given by autistic people as well as by empirical work. Consequently, much of Professor Milne's work takes an 'individual differences' perspective – recognising the fact that we, as humans, vary along a number of dimensions and each have a range of cognitive strengths and weaknesses.
This inaugural lecture will be followed by a drinks reception.
Partner with us
We're proud to work with local and global organisations to further enhance our translational research.