Translational neuroscience
From basic neuroscience research to novel therapies, we are improving the lives of patients with degenerative, vascular and inflammatory disorders of the nervous system.
The goal of our research is to harness scientific developments emerging from experimental work in the laboratory and translate these insights into effective therapies and better outcomes for patients in the clinical care setting. We also bring what we learn from patients back to the laboratory to enhance our understanding.
Our multidisciplinary expertise
Motor neurone disease shares multiple commonalities with other neurodegenerative diseases and is an excellent model for evaluating all forms of neuroprotective treatment. We host teams working on:
Neurodegenerative disorders, including motor neurone disease, spinal muscular atrophy, Parkinson's disease, cognitive decline and dementia
Vascular and inflammatory disorders, including stroke and multiple sclerosis
Sensory disorders, including hearing and visual impairments, and chronic pain
Bioinformatics and computational biology
The institute has strong research programmes, including international collaborations – from pre-clinical models through to new drug therapies and other interventions for patients.
Our teams have key skills in cellular and molecular biology, in vitro and in vivo disease modelling, human neuropathology, viral vector technology, genetics, pharmacology, gene therapy, RNA processing, electrophysiology, together with experience in clinical research and conducting clinical trials.
We pull through basic neuroscience research into experimental medicine studies through our NIHR Sheffield Biomedical Research Centre – Translational Neuroscience for Chronic Neurological Disorders.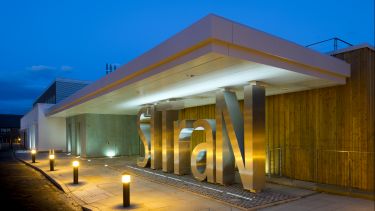 The Neuroscience Institute builds on the existing global and esteemed history of neuroscience research associated with the Sheffield Institute for Translational Neuroscience (SITraN). Since its establishment in 2010 SITraN has delivered world-renowned research centred around the treatment of neurological disorders including motor neurone disease, Alzheimer's disease and Parkinson's disease.
The Neuroscience Institute gives us a new opportunity to build on the existing expertise and advances within SITraN and apply them to a wider community of academic excellence tackling a broader range of diseases.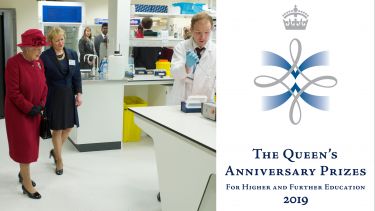 The Sheffield Institute for Translational Neuroscience (SITraN) was awarded the Queen's Anniversary Prize 2019 for delivering real benefits in improving patient outcomes for people living with some of the most devastating neurodegenerative diseases.