Unlocking the secrets of bladder dysfunction: $3.2 million digital twin project aims to combat global health issue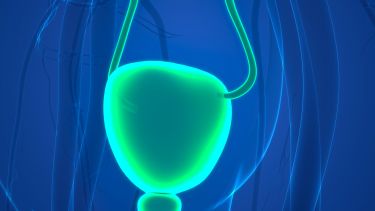 The University of Sheffield and the University of Pittsburgh are partnering to develop pioneering technology for understanding bladder dysfunction
The $3.2 million project will see the creation of a digital twin, a 3D digital model of the bladder, to simulate its response to obstruction and better understand its behaviour
Bladder Outlet Obstruction (BOO) is a major factor behind lower urinary tract symptoms affecting millions worldwide, especially ageing men
The digital twin aims to improve treatment strategies and predict outcomes
Pioneering technology aiming to uncover the mysteries of a bladder dysfunction that affects millions of people is being developed thanks to a partnership between the University of Sheffield and the University of Pittsburgh.
The universities are developing a digital twin - or full 3D digital model - of a bladder which will be used to simulate how the bladder's structure and ability to fill/void changes in response to an obstruction.
The project - A Digital Twin for Designing Bladder Treatment informed by Bladder Outlet Obstruction Mechanobiology (BOOM) - has been awarded a $3.2 million NIH-R01 grant, with around $500k going to the University of Sheffield. The proposal was ranked in the top 2 per cent of proposals with very high scores for novelty and potential real-world impact.
BOO is a major contributory factor to lower urinary tract symptoms (LUTS) that affect ageing men and is characterised by a blockage at the base of the bladder, with symptoms including abdominal pain, difficulty urinating and a continuous feeling of a full bladder.
The condition affects millions of people across the globe, with 50 - 75 per cent of men aged over 50 experiencing LUTS due to BOO, rising to 80 per cent for over 70s.
Dr Paul Watton, Head of the University of Sheffield's Department of Computer Science's Complex Systems Modelling research group, said: "This is something that affects more than 200 million people across the world and as the population continues to age, it's only going to become more prevalent.
"Currently, the success rate of bladder surgeries in treating the condition stands at only 70 per cent, highlighting an urgent need to comprehensively understand the underlying issues and develop more effective treatment strategies.
"If you were suffering from bladder dysfunction and a clinician told you they are recommending surgical intervention, but then explained there's a 30 per cent chance it won't work, you might opt to continue with a bladder that doesn't function properly.
"Surgery is always a daunting step and might have undesirable side effects (for example, erectile dysfunction) so if we can better understand the condition and predict outcomes more accurately, it could lead to many more people receiving effective treatment."
Researchers will make use of state-of-the-art studies of BOO in a rat model to drive the development of the new technology. The digital twin, a detailed digital representation of a bladder affected by BOO, aims to enable a far greater understanding of how changes to the bladder cause progressive dysfunction and how it can be better treated through new combinations of pharmacological treatments and surgery.
Using computational tools, the digital twin would be calibrated in real-time with personalised, clinical data so it could be used to predict the likelihood of success of a particular course of treatment, be it pharmacological or surgical. The outcomes of these predictions are then fed back into the computational models to improve the accuracy of future predictions.
"Our limited understanding of the condition and the bladder more generally is in stark contrast to, for example, the heart for which we have sophisticated biomechanical models," Dr Watton added.
"We have an opportunity here to capitalise and build on the tools and computational approaches that have already been developed for other organs to rapidly increase our understanding of bladder biomechanics."
The work underpinning the digital twin project is described in Science Direct.
Dr Watton's co-investigators on the project from the University of Pittsburgh are Naoki Yoshimura, Professor of Urology, Pharmacology, and Cell Biology & Director of Neuro-urological Research, and Anne Robertson, William Kepler Whiteford Professor of Engineering.
The partnership between the two universities also serves to highlight parallels between the two cities, both of which were once renowned for their steel industries. Indeed, both cities share the nickname 'Steel City'.
In recent years, Pittsburgh has reinvented itself as a leader in the healthcare industries, and Sheffield, which is now home to one of the UK's largest clusters of orthopaedic and medical device companies, is following a similar trajectory. 
In both cities, the cutting edge research into healthcare technologies at the respective universities is playing a significant role in the transforming industrial landscape.
Contact
For further information please contact:
Flagship institutes
The University's four flagship institutes bring together our key strengths to tackle global issues, turning interdisciplinary and translational research into real-world solutions.