The Department of Physics and Astronomy explores the fundamental laws of the universe and develops pioneering technologies with real-world applications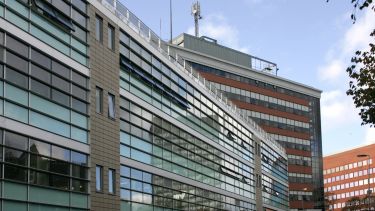 We're based in the Hicks Building, with facilities ranging from specialist teaching and research laboratories, to the state-of-the-art telescopes and solar technology testbed on our roof.
Our researchers are looking beyond our planet to map out distant galaxies, tackling global challenges including energy security, and exploring the opportunities presented by quantum computing and 2D materials.
Researchers are involved in major international collaborations, from the ATLAS project at CERN's Large Hadron Collider and the LIGO collaboration behind the detection of gravitational waves, to neutrino detection as part of the T2K collaboration in Japan and dark matter experiments with the LUK-Zeplin experiment at the Sanford Underground Research Facility.
Our astrophysicists work closely with the teams behind NASA's Hubble Space Telescope and the Isaac Newton Group of Telescopes on La Palma in the Canary Islands, while our biological physicists are leading the Imagine: Imaging Life project – a major University of Sheffield research initiative that is applying revolutionary microscopy techniques to biology and medicine.
Researchers in materials and semiconductors are also helping to develop the latest advanced technologies, from building increasingly powerful computers by applying the principles of quantum information processing, to producing two-dimensional materials that have the potential to revolutionise the world of electronic devices.
We are also training the next generation of physicists through our range of three- and four-year undergraduate degrees in physics and astrophysics.
We also run masters courses in Astrophysics, Biological Imaging, Mathematical and Theoretical Physics, Particle Physics, Quantum Photonics and Nanomaterials, and Solar Cell Technology, and recruit new PhD students to support our research across physics and astronomy.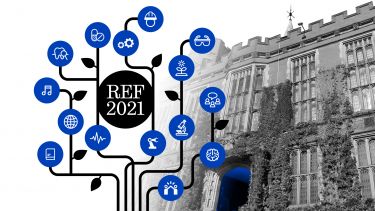 Research Excellence Framework 2021
We have been rated 1st in the UK in terms of the quality of our research. In the latest REF, 100 per cent of research and impact from our department has been classed as world-leading or internationally excellent.
A world top-100 university
We're a world top-100 university renowned for the excellence, impact and distinctiveness of our research-led learning and teaching.