International opportunities
When you come to Sheffield, you're joining a global community. We want all our students to have the opportunity to gain international experience either by studying abroad, working, travelling or experiencing different cultures right here in Sheffield.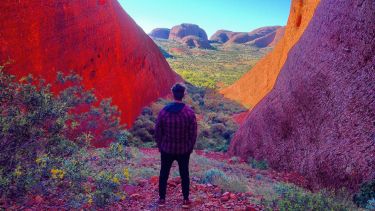 Study abroad
Studying in another country can not only boost your confidence and enhance your academic and personal skills, but it also allows you to look at the area of politics and international relations from an international perspective. 
On all our courses you can apply to study abroad as part of your degree at one of our partner universities. Locations include:
Australia
Canada
Hong Kong
New Zealand
USA
Singapore
South Korea
Europe
You choose how long to go for
There are a couple of options available to you but you can decide what is right for you.
You can add a 'sandwich year' which means you'll spend your third year at a partner institution before returning and completing your final (fourth year) in Sheffield.  This will be recognised in your degree award title for example BA Politics with International Experience.
Spend a semester abroad.
You don't have to decide if you want to study abroad when you apply, you can make your decision once you have started.
Studying abroad was the best decision of my life! Being able to meet new people, to travel to new places, and to experience an education system in a different country is an unforgettable experience and one that I am glad I took. It opens your horizons to a different way of looking at things, and opens up a vast array of opportunities both during the time abroad, and perhaps more importantly, after. 

Ian Goley

BA Politics and Philosophy Graduate. Studied at Oregon State University, USA
Find out more about studying abroad
---
Summer schools
Summer schools are a great way to gain global experience, travel and make new friends. The Global Opportunities and Exchanges team can help you arrange to spend between one and eight weeks at one of our partner university summer schools, in Europe or further afield. 
There are some places reserved for Sheffield students and there are also scholarships of up to £1000 available.
Find out more about Summer Schools
---
Languages for all
There's also the exciting opportunity to learn a new language, either as part of your degree or alongside it. Our Languages for All programme gives you the chance to learn a new language or enhance existing language skills.
This includes a wide range of European languages, including Italian, Portuguese, Russian and Czech; as well as languages you may never have had a chance to study before, such as Japanese, Mandarin, Korean and Arabic.
Explore the University
Discover what sets Sheffield apart at our next on-campus open day.