International opportunities
When you come to Sheffield, you're joining a global community. We want all our students to have the opportunity to gain international experience either by studying abroad, working, travelling or experiencing different cultures right here in Sheffield.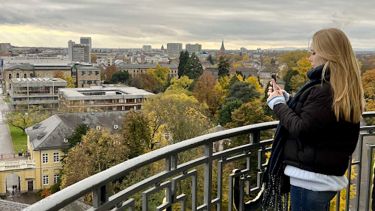 Off
---
Study abroad
Studying in another country can not only boost your confidence and enhance your academic and personal skills, but it also allows you to look at politics and international relations from an international perspective. 
On all our courses you can apply to study abroad as part of your degree at one of our partner universities. Our students have studied in universities in countries including:
Australia
Canada
New Zealand
USA
Singapore
Europe
Find out more about studying abroad
Our Students
---
Summer schools
Summer schools are a great way to gain global experience, travel and make new friends. The Global Opportunities and Exchanges team can help you to apply for one of our partner university summer schools, in Europe or further afield. 
You can also apply for the Global Summer Experience Scholarship to help fund your airfare, tuition and accommodation while you're there.
Find out more about Summer Schools
---
Languages for all
There's also the exciting opportunity to learn a language, either as part of your degree (through guided module choice) or alongside it (not-for-credit modules). Our Languages for All programme gives you the chance to learn a new language or enhance existing language skills.
This includes a wide range of European languages, including Italian, Portuguese, Russian and Czech; as well as languages you may never have had a chance to study before, such as Japanese, Korean, Arabic and British Sign Language.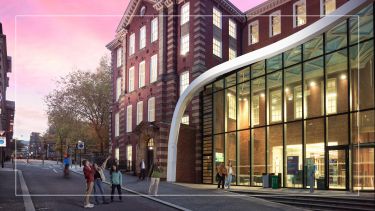 Visit us
Discover what sets Sheffield apart at our undergraduate open days on the Saturday 21 October or Saturday 18 November.