Reshaping the UK's mental health care with technology
Dr Jaime Delgadillo is at the forefront of developing new technologies to help mental health practitioners make decisions. His tools use artificial intelligence to get patients the right treatment at the right time.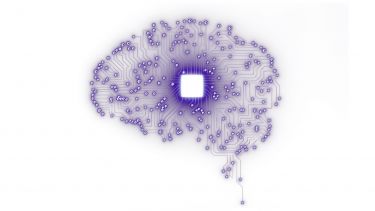 Off
According to Mind, approximately 1 in 4 people in England will experience a mental health problem of some kind each year. 
In any given week in England, around 16 in 100 people experience common mental health problems, with symptoms such as continuous low mood or sadness, anxiety and panic attacks.
Current treatments for depression and anxiety problems include psychological talking therapies, such as cognitive behavioural therapy (CBT), and prescribed medications. But only 1 in 8 adults with a mental health problem receive treatment. The impact of the pandemic, as well as funding restrictions, has widened the ongoing 'treatment gap' leaving many without access to appropriate treatment and support. 
Research by the London School of Economics found that mental health problems cost the UK economy an estimated £118 billion a year. But as the NHS deals with stretched workloads and reduced budgets; how can the healthcare sector meet the growing demand and offer the right services to the right people? 
In today's world of rapid technological advances, digital health technologies and artificial intelligence (AI) could be the answer.
Applying AI in mental health services
Dr Jaime Delgadillo is a Senior Lecturer in Clinical Psychology at the University of Sheffield. Since joining the University in 2016, Jaime has been teaching therapy skills in the Doctorate in Clinical Psychology in addition to his role as Research Director for this programme. He is also the Director of Psychological Therapies Research at Rotherham Doncaster and South Humber NHS Foundation Trust.
In July 2022 Jaime was recognised with an international prize for research excellence in psychotherapy. The Outstanding Early Career Achievement Award for 2022 was presented to Jaime during the annual meeting of the Society for Psychotherapy Research. This conference took place in Denver, USA, and saw exceptional researchers and clinicians from across the world come together to discuss data-informed psychotherapy.
An expert in using machine learning methods in psychotherapy, his current research focuses on developing new tools to support mental health clinicians to make decisions and support the delivery of therapy to patients.
Combining digital health technologies with psychological interventions, Jaime has led clinical trials to revolutionise the ways we diagnose and treat mental health conditions.
---
Technologies like ultrasound scans and electrocardiograms help healthcare specialists to gather information about relevant health indicators at a particular point in time, providing vital information to make decisions about appropriate treatment options. My team has found ways to use AI in the same way. AI can be used to figure out which patients will benefit the most from specific treatment options, helping them to get the right treatment at the right time. AI can also help us to monitor how a patient is responding to therapy, and to predict if this treatment will eventually help them to recover or not.

Dr Jaime Delgadillo

Senior Lecturer in Clinical Psychology
---
Choosing the right treatment 
Currently, there are a number of psychological therapies offered in the NHS for patients with common mental health problems. Knowing which therapy will work best for each patient is a notoriously difficult problem, which is often addressed using a "trial-and-error" method. 
Patients are usually initially offered brief interventions, which work for some patients but not for others. Patients who don't benefit from the initial intervention are then offered other more intensive treatments in a sequential way, until they find something that works for them. For some patients, this trial-and-error process can last many years.
Along with his research collaborators, Jaime's research has involved collecting data from NHS psychological services and using advanced statistical analyses to discover "patterns in the data". Using this information, they have developed AI software that is capable of predicting a patient's likelihood of recovery if they were to access different treatment options, much in the same way that a weather forecasting system can predict the chance of rain in different locations of a country. 
Jaime's team is the first to apply AI to help psychological services to make decisions about which type of treatment to offer patients with depression and anxiety problems; a method called "stratified care". The international collaborative project involved experts from the University of Sheffield, Western University Canada, the University of Pennsylvania and the University of California Los Angeles. 
"The basic idea is that not everyone responds well to psychological treatment for mental health problems – some benefit a lot, some benefit a little, and some actually get worse. Individual differences between people influence their likelihood of benefitting from available treatments. Stratified care reduces the risk of offering a treatment option that is unlikely to benefit a patient and helps to get them to the right treatment as early as possible. We have shown that AI-driven stratified care helps more patients to recover from depression - which is a breakthrough for the field of mental health." explains Jaime.
Using AI to monitor mental health conditions
"Progress feedback" is a healthcare intervention that measures a patient's symptoms and tracks changes over time. It was first developed and used in University counselling clinics in the USA.
Today it is widely used in various countries to help therapists monitor their patient's progress during therapy, enabling the clinician to adjust the treatment according to the patient's needs if progress is not being made.
Working closely with colleagues in the Netherlands and Germany, Jaime has been involved in the development of a digital progress feedback tool to help clinicians support patients with mental health conditions, which is now used by hundreds of psychological therapists working in the NHS.
"The progress feedback system helps clinicians to identify situations where patients might be deteriorating or where they may be not responding to treatment in the way that we might expect. We typically expect a patient's symptoms to get better over time, rather than worse, so the technology quickly identifies cases where the patient's symptoms are not improving or stagnating. The technology generates generate a visual representation of the patient's progress by showing dots and a graph. This tracks the response to treatment on a week to week basis and prompts therapists to identify and resolve problems that are interfering with the patients wellbeing" explains Jaime.
Looking ahead
Although many services that participated in the above studies are now adopting AI and digital health technologies, these novel technologies are not widely used across the NHS.
"There are two main barriers to rolling these technologies out in the NHS. The organisational barrier is due to the NHS being a highly regulated and risk-averse environment. It is notoriously difficult to bring new technology into the public health sector. We're focusing on producing high-quality research evidence to help to change clinical guidelines and policies to embrace innovations proven to be safe and effective. The attitudinal barrier relates to how clinicians perceive technology, as psychological treatment is traditionally a low-tech endeavour. Some practitioners do not trust and are averse to using technologies, which requires us to take their concerns seriously and to work together to develop accessible, ethical and user-friendly technologies" reflects Jaime.
Jaime and his team are now working on exporting the technologies across the globe to gather further data on how the tools help patients in other environments and healthcare systems. In the short term, the most viable routes are to export it to other English-speaking countries such as Australia, the US and Canada who have been developing a similar infrastructure for the delivery of psychological interventions.
"We hope to continue to work with academic and industry partners across the world to share the benefits of these technologies with patients and clinicians in different countries" Jaime adds.
Written by Alina Moore, Research Communications Coordinator 
Flagship institutes
The University's four flagship institutes bring together our key strengths to tackle global issues, turning interdisciplinary and translational research into real-world solutions.