The SecureStation project aimed to improve passenger station and terminal resilience to terrorist attacks and safety incidents through technologies and methodologies enabling design to reduce the impact of blast, fire and the dispersion of toxic agents on passengers, staff and infrastructure.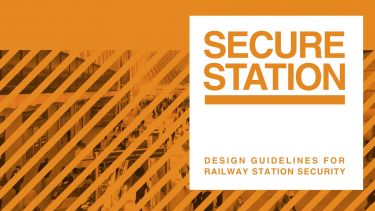 On
The SecureStation project work is being taken forward in further projects while this page is retained to provide access to the design guidelines which were the primary output of SecureStation.
---
To increase resilience of passenger stations and terminals through structural design, interior design, and building services design, while designing for security.
To ensure cost-effectiveness of countermeasures through application of risk analysis methodologies to prioritise actions taken in design and operation of passenger stations and terminals.
To deliver a Constructive Design Handbook addressing new build and refurbishment cases to serve as a powerful decision support tool for owners and operators to increase station security and safety from terrorist bomb blast, CBRN attacks involving particle dispersion, and fire events.
To create harmonisation and the standardisation of risk assessment methodologies, technologies and design solutions thereby supporting wide application by the numerous EC public transport organisations and associated key stakeholders.
---
SecureStation design guidelines
The SecureStation design guidelines are now available and can be downloaded. For access to the download site, email David Fletcher.
---
SecureStation was funded from June 2011 until May 2014 under the EU 7th Framework Programme, project reference 266202
Flagship institutes
The University's four flagship institutes bring together our key strengths to tackle global issues, turning interdisciplinary and translational research into real-world solutions.