We specialise in application of world leading research to support industry and society. Drawing on disciplinary specialists from across the university we apply expertise to address the challenges of infrastructue, vehicle systems, energy supply, and station operation.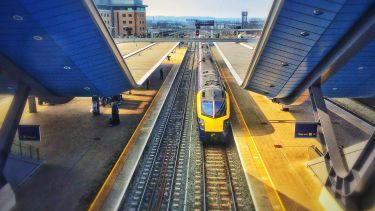 What We Do
Research & Development
Fundamental and applied research applied to the challenges and opportunities of railway transport.
Teaching & Training
Undergraduate and postgraduate level projects (BEng, MEng, MSc, PhD levels) investigating new research directions, and bringing new ideas to address the challenges faced by the rail industry.
Consultancy
Knowledge transfer and problem solving in our specialist areas. See our research pages to find out more about the areas in which we can help.
---
Team members
Professor David Fletcher Professor of Railway Engineering
Professor Roger Lewis Professor of Mechanical Engineering
Professor Matthew Gilbert Professor of Civil Engineering
Dr Andy Nichols Senior Lecturer in Water Engineering
Richard Gardiner AMRC Senior Innovation Fellow
Professor Lenny Koh Management School, Logistics and Supply Chain Management (LSCM) Research Centre
Find a PhD
Search for PhD opportunities at Sheffield and be part of our world-leading research.