The RITC is under the direction of Dr David Fletcher of the Department of Mechanical Engineering but extends across the entire engineering faculty – a world-leader across most engineering disciplines.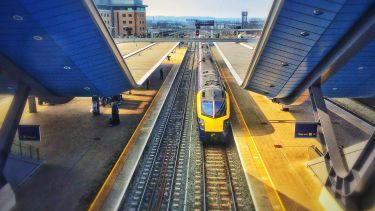 Through this collaboration, Network Rail seeks to stimulate "a new vitality in railway infrastructure engineering through investment in innovation and new technology".
The focus of the RITC's activity is intelligent systems engineering involving detection, sensing, communication, materials, structures and software technologies that can be applied to rail infrastructure, operations and traffic such as:
the track (materials, installation, monitoring, maintenance, design, and performance)
associated vehicles (trains and their operation)
other plant (eg signalling, communications, information management).
While focussing on this central theme, no aspect of railway-related research is excluded and collaborative projects will be encouraged in any relevant area.
The RITC will:
identify Network Rail's research and development needs, matching projects and expertise against them,
present Network Rail with a range of state-of-the-art engineering research outcomes (eg IP) and ongoing activity from which it can draw, use to stimulate its own thinking or contribute to or collaborate in.
Network Rail works with several university partners and both they and the University of Sheffield are free to work with other universities and organisations. Wider collaboration is therefore sought.
---
The RITC can be contacted on +44 114 222 5641
Team members
Director - Dr David Fletcher (Mechanical Engineering)
Deputy Director - Dr Jon Paragreen (Mechanical Engineering)
Manager of Transport Innovation - Dr Michel Le Lerre (Mechanical Engineering)
Centre Administrator - Matthew Ham (Automatic Control & Systems Engineering)
Flagship institutes
The University's four flagship institutes bring together our key strengths to tackle global issues, turning interdisciplinary and translational research into real-world solutions.