Postgraduate Research Hub
Guidance and support for postgraduate research students, supervisors, and departments on all aspects of undertaking and managing postgraduate research study.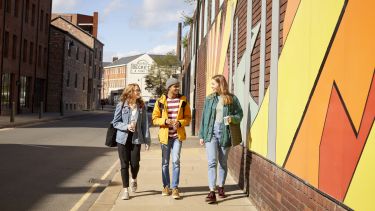 Managing PGR studies
Guidance and support on managing PGR studies, including leave of absence, registration and fees, time limits, and changing status.
Supervision
Guidance on supervision including relevant policies, expectations, and supervisor development.
Scholarships
Information for award holders of University, UKRI, and other scholarships, including terms and conditions. 
Doctoral Development Programme (DDP)
Access to the training and development opportunities including relevant guidance, forms and resources.
Thesis and Examination
Guidance and support on thesis preparation, submission and examination.
Wellbeing and Community
Information for PGR students on community activities and the additional help and support available.
Publications and forms
A collation of the various forms and the Code of Practice archive.
Information for staff
Some information and guidance specifically for supervisors and departments is provided on the staff site. 
Contact us
Contact information for the teams that support postgraduate research (PGR) students