Implementing supported asthma self-management in routine clinical care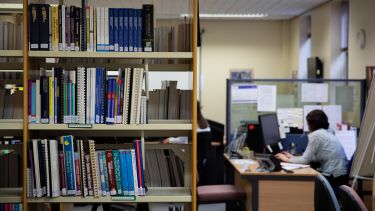 Headed up by Professor Hilary Pinnock, Professor of Primary Care at the University of Edinburgh, this is multi-centre study; University of Edinburgh, University of Sheffield and Queen Mary University London. The research will be completed over the next three and a half years.
The programme of work includes a pilot phase to test the feasibility of the trial processes in 12 practices; the cluster randomised trial will recruit an additional 132 practices nationally across the three sites, to evaluate the implementation of supported self-management in primary care. The primary health outcome is unscheduled care (derived from anonymised routine data) and the implementation outcome is ownership of action plans (derived from patient questionnaires). An economic assessment and process evaluation will also be carried out as part of the programme of work.
Chief Investigator: Professor Hilary Pinnock, University of Edinburgh
Co-Investigator: Professor Steven Julious
Study Manager: Brigitte Delaney, University of Sheffield
A global reputation
Sheffield is a research university with a global reputation for excellence. We're a member of the Russell Group: one of the 24 leading UK universities for research and teaching.