Join us for our Online Open Day on Tuesday 14 July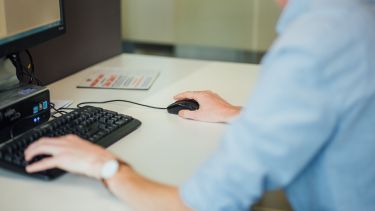 The School of Health and Related Research (ScHARR) is a well known as a provider of excellent online learning programmes in public health, health management and health technology assessment. With the current shift to home-working for many people, the possibility of also learning from home is an opportunity worth considering. Our online programmes at ScHARR meet the same high academic standard as our campus-based programmes here at the University of Sheffield. As a top 100 international university, we ensure our online programmes are rigorous and engaging, but also flexible, enabling students to combine study with work and other commitments.
Thanks to our in-house learning technologists, we are able to use a range of teaching techniques including recorded lectures, live webinars, interactive quizzes and content pages and more to provide an engaging learning experience which still allows students to interact with their fellow online students. Our programmes are taught by highly experienced international researchers and tutors with a passion for online teaching.
Our graduates go on to a range of careers with healthcare, the pharmaceutical industry, NGOs, and healthcare consulting, having developed both a sound theoretical knowledge and highly practical applied skills which are highly valued by employers.
If you'd like to learn more about studying online with ScHARR, sign up for one of our upcoming webinars - the next is on Tuesday 14 July, 12.00pm UK time.
Weekly online events
Attend an online event when it suits you, all year round, as an alternative to an open day.
Every Wednesday, Sheffield Live sessions cover different aspects of University life. You can also meet your department and learn more about studying your subject.