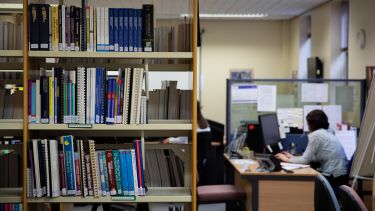 It's led by Chief Investigator Professor Chris Deery (Professor/Honorary Consultant in Paediatric Dentistry) and co-investigator Dr Rob Bolt (Oral Surgeon and Clinical Research Fellow), both University of Sheffield. Sheffield Children's NHS Foundation Trust are also involved as a site and with Dr Ayman Eissa (Consultant Paediatric Anaesthetist) as Lead anaesthetist.
MAGIC is a blinded randomised controlled trial which aims to assess whether melatonin is as effective as midazolam, the current standard of care, at reducing anxiety in 6-14 year old children before they undergo general anaesthesia prior to dental or ENT surgery.
Whilst midazolam is a well-used pre-medication in this setting it has several severe side effects including respiratory suppression. Melatonin, however, is known to have relatively few side effects. The MAGIC trial will compare the safety profile, efficacy, health economics and quality of life for patients taking melatonin compared to midazolam.
The trial also contains a qualitative study (led by Prof Zoe Marshman (Professor/Honorary Consultant in Dental Public Health), which will explore the patient, parent/guardian and caregivers experience in the trial and focus on the trial recruitment and retention processes. This will feed into the trial design and could lead to making future improvements as required. The CTRU are also leading on a Study Within A Trial (SWAT) looking at the effect on participant retention of sending personalised text message reminders versus generic reminders for follow up appointments.
MAGIC is funded by the NIHR Health Technology Assessment (HTA) Programme (£1,644,606 funding award). The study aims to submit to REC/MHRA in October 2018 with the aim of starting recruitment in early 2019. The trial aims to open in 15-20 sites across the UK. For further information, please contact the MAGIC Study Manager, Anna Thomason, at a.l.thomason@sheffield.ac.uk
Flagship institutes
The University's four flagship institutes bring together our key strengths to tackle global issues, turning interdisciplinary and translational research into real-world solutions.