New Publications from ScHARR for April 2023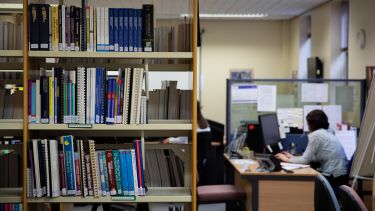 Some of these publications may still be in press. You can find Open Access versions via our Open Access Repository.
The White Rose Research online repository
---
Arevalo-Rodriguez, I, Baxter, S, Steingart, KR, et al. How to develop rapid reviews of diagnostic tests according to experts: a qualitative exploration of researcher views. Cochrane Ev Synth. 2023; 1:e12006. doi:10.1002/cesm.12006
Breeze, P. R., Squires, H., Ennis, K., Meier, P., Hayes, K., Lomax, N., Shiell, A., Kee, F., de Vocht, F., O'Flaherty, M., Gilbert, N., Purshouse, R., Robinson, S., Dodd, P. J., Strong, M., Paisley, S., Smith, R., Briggs, A., Shahab, L., … Brennan, A. (2023). Guidance on the use of complex systems models for economic evaluations of public health interventions. Health Economics, 1– 23.
Casswell, S., Huckle, T., Parker, K., Graydon-Guy, T., Leung, J., Parry, C. et al. (2023) Effective alcohol policies are associated with reduced consumption among demographic groups who drink heavily. Alcohol: Clinical and Experimental Research, 00, 1– 10. Available from:
Edomwonyi Obasohan, Stephen J. Walters, Richard Jacques, Khaled Khatab, The analysis of risk factors associated with multimorbidity of anaemia, malaria, and malnutrition among children aged 6- 59 months in Nigeria, Preprint from medRxiv, 11 Apr 2023 doi:
Franklin, M., Angus, C., Welte, T. et al. How Much Should be Invested in Lung Care Across the WHO European Region? Applying a Monetary Value to Disability-Adjusted Life-Years Within the International Respiratory Coalition's Lung Facts. Appl Health Econ Health Policy (2023).
Hoo ZH, Dawson S, Daniels TE, Lai LY, Hutchings M, Wildman MJ. Future Discounting Bias and Scenarios Without Lock-Step FEV1/Life Expectancy Coherence May Result in Suboptimal Treatment Recommendations. Chest. 2023 Apr;163(4):e193-e194. doi: 10.1016/j.chest.2022.11.046
Hvidberg MF, Petersen KD, Davidsen M, Witt Udsen F, Frølich A, Ehlers L, Alava MH. Catalog of EQ-5D-3L Health-Related Quality-of-Life Scores for 199 Chronic Conditions and Health Risks in Denmark. MDM Policy Pract. 2023 Apr 9;8(1): doi: 10.1177/23814683231159023
Klerings I, Robalino S, Booth A, et al Rapid reviews methods series: Guidance on literature search BMJ Evidence-Based Medicine Published Online First: 19 April 2023. doi: 10.1136/bmjebm-2022-112079
Lumley, E., O'Cathain, A., Drabble, S., Pye, C., Brian, K., & Metwally, M. (2023). Managing ovarian hyperstimulation syndrome: A qualitative interview study with women and healthcare professionals. Journal of Clinical Nursing, 00, 1– 12.
McClatchey, K., Hammersley, V., Steed, L. et al. IMPlementing IMProved Asthma self-management as RouTine (IMP2ART) in primary care: study protocol for a cluster randomised controlled implementation trial. Trials 24, 252 (2023).
Richmond JG, Hill R. Rethinking local resilience for extreme heat events. Public Health. 2023 May;218:146-148. doi: 10.1016/j.puhe.2023.03.005. Epub 2023 Apr 8.
Robertson DS, Choodari-Oskooei B, Dimairo M, Flight L, Pallmann P, Jaki T. Point estimation for adaptive trial designs II: Practical considerations and guidance. Stat Med. 2023 Apr 5. doi: 10.1002/sim.9734
Solovyeva, O., Dimairo, M., Weir, C. J., Hee, S. W., Ursino, M., Espinasse, A., … Yap, C. (2023, April 3). Development process of consensus-driven SPIRIT and CONSORT extensions for early phase dose-finding trials: the DEFINE (DosE FIndiNg Extensions) study.
Whear, R., Campbell, F., Rogers, M., Sutton, A., Robinson-Carter, E., Sharpe, R., Cohen, S., Fergy, R., Garside, R., Kneale, D., Melendez-Torres, G. J., & Thompson-Coon, J. (2023). PROTOCOL: What is the effect of intergenerational activities on the wellbeing and mental health of older people? Campbell Systematic Reviews, 19, e1325.
Young, Graeme Paul, et al. "Rescue" of Nonparticipants in Colorectal Cancer Screening: A Randomized Controlled Trial of Three Noninvasive Test OptionsRescue of Nonparticipants in Colorectal Cancer Screening. Cancer Prevention Research 14.8 (2021): 803-810.
Flagship institutes
The University's four flagship institutes bring together our key strengths to tackle global issues, turning interdisciplinary and translational research into real-world solutions.