New Publications from ScHARR for December 2022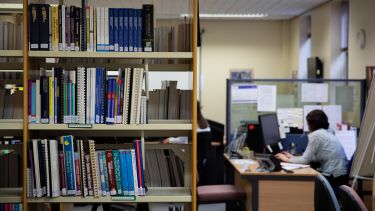 Some of these publications may still be in press. You can find Open Access versions via our Open Access Repository.
The White Rose Research online repository
---
Brennan, A, Angus, C, Pryce, R, Buykx, P, Henney, M, Gillespie, D, et al. Effectiveness of subnational implementation of minimum unit price for alcohol: policy appraisal modelling for local authorities in England. Addiction. 2022. 
Ranasinghe L, Achar J, Gröschel MI, Whittaker E, Dodd PJ, Seddon JA. Global impact of COVID-19 on childhood tuberculosis: an analysis of notification data. Lancet Glob Health. 2022 Dec;10 (12):e1774-e1781. doi:
Johnson, E.E., O'Keefe, H., Sutton, A. et al. The Systematic Review Toolbox: keeping up to date with tools to support evidence synthesis. Syst Rev 11, 258 (2022).
Osei-Kwasi H, Boateng D, Asamane EA, Akparibo R, Holdsworth M. Transitioning food environments and diets of African migrants: Implications for non-communicable diseases. Proc Nutr Soc. 2022 Dec 1:1-28.
Sampson FC, Bell F, Coster JE, Miller E, Easom N. Stakeholder perspectives of piloting pre-hospital COVID-19 lateral flow testing and direct admissions pathway: exploring why well-received ideas have low uptake. Br Paramed J. 2022 Dec 1;7(3):15-25.
Pham CT, Visvanathan R, Strong M, Wilson ECF, Lange K, Dollard J, Ranasinghe D, Hill K, Wilson A, Karnon J. Cost-Effectiveness and Value of Information Analysis of an Ambient Intelligent Geriatric Management (AmbIGeM) System Compared to Usual Care to Prevent Falls in Older People in Hospitals. Appl Health Econ Health Policy. 2022 Dec 9.
Kularatna S, Chen G, Norman R, Mukuria C, Rowen D, Senanayake S, Hettiarachchi R, Mulhern B, Fozzard K, Parsonage W, MacPhail SM. Developing an Australian utility value set for MacNew-7D health states. Qual Life Res. 2022 Dec 21.
Jimenez Forero, S.J. & Palmer, R. (2022) The impact of participation in research for speech and language therapy departments and their patients: A case example of the Big CACTUS multicentre trial of self-managed computerized aphasia therapy. International Journal of Language & Communication Disorders, 00, 1– 14.
Devane, D, Burke, NN, Treweek, S, Booth, A. et al. Study within a review (SWAR). J Evid Based Med. 2022; 15: 328– 332. 
Attard, N., Totton, N., Gillies, K. et al. How do we know a treatment is good enough? A survey of non-inferiority trials. Trials 23, 1021 (2022).
Thomson K, Rice S, Arisa O, Johnson E, Tanner L, Marshall C, Sotire T, Richmond C, O'Keefe H, Mohammed W, Gosney M, Raffle A, Hanratty B, McEvoy CT, Craig D, Ramsay SE. Oral nutritional interventions in frail older people who are malnourished or at risk of malnutrition: a systematic review. Health Technol Assess. 2022 Dec;26(51):1-112. 
Hannah Penton, Christopher Dayson, Claire Hulme, Tracey Young, A Qualitative Investigation of Older Adults' Conceptualization of Quality of Life and a Think-Aloud Content Validation of the EQ-5D-5L, SF-12v2, Warwick Edinburgh Mental Well-Being Scale, and Office of National Statistics-4., Value in Health, Volume 25, Issue 12, 2022, Pages 2017-2027
O'Cathain A, Foster A, Carroll C, Preston L, Ogden M, Clowes M, Protheroe J. Health literacy interventions for reducing the use of primary and emergency services for minor health problems: a systematic review [Internet]. Southampton (UK): National Institute for Health and Care Research; 2022 Dec.