New Publications from ScHARR for February 2023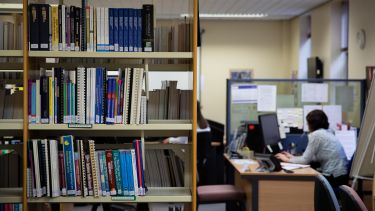 Opazo Breton, M, Gray, LA. An age-period-cohort approach to studying long-term trends in obesity and overweight in England (1992–2019). Obesity (Silver Spring). 2023; 31( 3): 823- 831
Catto JWF, Mandrik O, Quayle LA, Hussain SA, McGrath J, Cresswell J, Birtle AJ, Jones RJ, Mariappan P, Makaroff LE, Knight A, Mostafid H, Chilcott J, Sasieni P, Cumberbatch M. Diagnosis, treatment and survival from bladder, upper urinary tract, and urethral cancers: real-world findings from NHS England between 2013 and 2019. BJU Int. 2023 Jan 20.
Burr, J., & Russell-Sewell, N. (2023). The Social Production of the Dead Human Body in the Practice of Teaching Anatomy Through Cadaveric Dissection. Sociological Research Online, 0(0).
Warde A, Sasso A, Holmes J, Hernández Alava M, Stevely AK, Meier PS. Situated drinking: The association between eating and alcohol consumption in Great Britain. Nordic Studies on Alcohol and Drugs. 2023;0(0)
Horner D, Rex S, Reynard C, et al Accuracy of efficient data methods to determine the incidence of hospital-acquired thrombosis and major bleeding in medical and surgical inpatients: a multicentre observational cohort study in four UK hospitals BMJ Open 2023;13:e069244.
Maharaj T, Angus C, Fitzgerald N, et al. Impact of minimum unit pricing on alcohol-related hospital outcomes: systematic review. BMJ Open 2023;13:e065220. 
Gomez, K.U., McBride, O., Roberts, E. et al. The clustering of physical health conditions and associations with co-occurring mental health problems and problematic alcohol use: a cross-sectional study. BMC Psychiatry 23, 89 (2023).
Sayers AE, Lee MJ, Brown SR. Improved fistula plug outcome depends on the type of plug: a single-centre retrospective study. Colorectal Dis. 2023 Feb 2.
Chatha H, Sampson F, Croft S, et al. Journal update monthly top five, Emerg Med J Epub ahead of print
Some of these publications may still be in press. You can find Open Access versions via our Open Access Repository.
The White Rose Research online repository
---
Bond, C., Lancaster, G.A., Campbell, M. et al. Pilot and feasibility studies: extending the conceptual framework. Pilot Feasibility Stud 9, 24 (2023).
Colin Angus, Charlotte Buckley, Andrea M. Tilstra, Jennifer B Dowd, Increases in 'deaths of despair' during the COVID-19 pandemic in the USA and UK, Public Health, 2023, 
Lewis, J. Weich, S. O'Keeffe, C. Stone,T. Hulin, J. Bell,N. Doyle, M. Lucock, M. Mason, S. Use of urgent, emergency and acute care by mental health service users: A record-level cohort study, PLOS ONE, February 13, 2023
Tonkins M, Bouamra O, Lecky F. Association between major trauma centre care and outcomes of adult patients injured by low falls in England and Wales, Emerg Med J Epub ahead of print
Uttley L, Quintana DS, Montgomery P, Carroll C, Page MJ, Falzon L, Sutton A, Moher D. The Problems with Systematic Reviews: A Living Systematic Review. J Clin Epidemiol. 2023 Feb 14:S0895-4356(23)00011-2
Romeu D, Guthrie E, Mason S. Understanding prehospital care for self-harm: views and experiences of Yorkshire Ambulance Service clinicians Emergency Medicine Journal, 15 February 2023
Peasgood, T., Caruana, J.M. & Mukuria, C. Systematic Review of the Effect of a One-Day Versus Seven-Day Recall Duration on Patient Reported Outcome Measures (PROMs). Patient (2023).
Mukuria C, Peasgood T, McDool E, Norman R, Rowen D, Brazier J. Valuing the EQ Health and Wellbeing Short (EQ-HWB-S) using time trade-off and a discrete choice experiment: A feasibility study. Value Health. 2023 Feb 18:S1098-3015(23)00057-8
Samer A. Kharroubi, Iffat Elbarazi, Editorial: Health-related quality of life in health care Front. Public Health, 02 February 2023,
Campbell, F., Whear, R., Rogers, M., Sutton, A., Robinson-Carter, E., Barlow, J., Sharpe, R., Cohen, S., Wolstenholme, L., & Thompson-Coon, J. (2023). Non-familial intergenerational interventions and their impact on social and mental wellbeing of both younger and older people—A mapping review and evidence and gap map. Campbell Systematic Reviews, 19, e1306.
John Ford, Michelle Black, Jo Morling, Health inequality: time to get smart about our language, Public Health in Practice, 2023,
Briggs VR, Jacques RM, Fotheringham J, Maheswaran R, Campbell M, Wilkie ME. Catheter insertion techniques for improving catheter function and clinical outcomes in peritoneal dialysis patients. Cochrane Database Syst Rev. 2023 Feb 22;2(2):CD012478. 
Butters, A, Kersbergen, I, Holmes, J, Field, M. Temporary abstinence challenges: What do we need to know? Drug Alcohol Rev. 2023.
Reed MJ, Grubb N, Lang C, et al Multicenter open label randomised controlled trial of immediate enhanced ambulatory ECG monitoring versus standard monitoring in acute unexplained syncope patients: the ASPIRED study BMJ Open 2023;13:e069530
Flagship institutes
The University's four flagship institutes bring together our key strengths to tackle global issues, turning interdisciplinary and translational research into real-world solutions.