New Publications from ScHARR for January 2023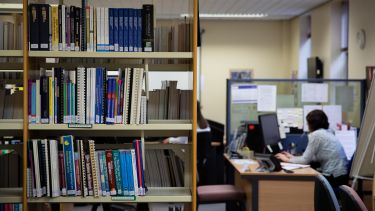 Some of these publications may still be in press. You can find Open Access versions via our Open Access Repository.
The White Rose Research online repository
---
Mandrik O, Roitberg F, Lauby-Secretan B, Parak U, Ramadas K, Varenne B, Sankaranarayanan R, Carvalho AL. Perspective on oral cancer screening: Time for implementation research and beyond. J Cancer Policy. 2023 Jan 2;35:100381.
Debono, M., Elder, C. J., Lewis, J., Fearnside, J., Caunt, S., Dixon, S., ... & Ross, R. J. (2023). Home Waking Salivary Cortisone to Screen for Adrenal Insufficiency. NEJM Evidence, EVIDoa2200182. 
Bright S, Moses F, Ridout A, Sam B, Momoh M, Goodhart V, Smart F, Mannah M, Issa S, Herm-Singh S, Reid F, Seed PT, Bunn J, Shennan A, Augustin K, Sandall J. Scale-up of a novel vital signs alert device to improve maternity care in Sierra Leone: a mixed methods evaluation of adoption. Reprod Health. 2023 Jan 6;20(1):6.
Butink MHP, Webers C, Verstappen SMM, Falzon L, Betteridge N, Wiek D, Woolf AD, Stamm TA, Burmester GR, Bijlsma JWJ, Christensen R, Boonen A. Non-pharmacological interventions to promote work participation in people with rheumatic and musculoskeletal diseases: a systematic review and meta-analysis from the EULAR taskforce on healthy and sustainable work participation. RMD Open. 2023 Jan;9(1):e002903.
Robertson S, King R, Taylor B, Laker S, Wood E, Senek M, Tod A, Ryan T. (2023) Primary care trainee nursing associates in England: a qualitative study of higher education institution perspectives. Primary Health Care Research & Development 24(e3): 1–8. 
Sworn K, Poku E, Thokala P, et al. Effectiveness of iodine-impregnated incise drapes for preventing surgical site infection in patients with clean or clean contaminated wounds: A systematic literature review and cost-consequence analysis. Journal of Perioperative Practice. 2023;0(0).
Poku E, Cooper K, Cantrell A, Harnan S, Sin MA, Zanuzdana A, Hoffmann A. Systematic review of time lag between antibiotic use and rise of resistant pathogens among hospitalized adults in Europe. JAC Antimicrob Resist. 2023 Jan 20;5(1):dlad001.
Wickramasekera, N, Strong, E, Shackley, P, Callaghan, T, Lee, M, Hind, D, et al. Patient preferences for pilonidal sinus treatments: A discrete choice experiment survey. Colorectal Dis. 2023; 00: 1– 11.
Obasohan PE, Walters SJ, Jacques R, Khatab K. Risk Factors Associated with Multimorbidity among Children Aged Under-Five Years in Sub-Saharan African Countries: A Scoping Review. International Journal of Environmental Research and Public Health. 2023; 20(2):1377.
Almulhim, A.N., Hartley, H., Norman, P. et al. Behavioural Change Techniques in Health Coaching-Based Interventions for Type 2 Diabetes: A Systematic Review and Meta-Analysis. BMC Public Health 23, 95 (2023).
Tappenden P, Navega Biz A, Hernández Alava M, Sasso A, Sutton L, Ennis K, Elliott R, Wildman M (2023). A model-based economic analysis of the CFHealthHub intervention to support adherence to inhaled medications for people with cystic fibrosis in the UK. International Journal of Technology Assessment in Health Care, 39(1), e6, 1–9
Emma S. Hock, Matthew Franklin, Susan Baxter, Mark Clowes, Jim Chilcott, Duncan Gillespie, Covariates of success in quitting smoking in the community and secondary acute or mental health care services: a rapid systematic review. medRxiv 2023.01.10.23284384
Maynou L, Street A, Burton C, et al Factors associated with longer wait times, admission and reattendances in older patients attending emergency departments: an analysis of linked healthcare data Emergency Medicine Journal Published Online First: 17 January 2023.
Hoepelman, R.J., Driessen, M.L.S., de Jongh, M.A.C. et al. Concepts, utilization, and perspectives on the Dutch Nationwide Trauma registry: a position paper. Eur J Trauma Emerg Surg (2023).
Thokala P, Srivastava T, Smith R, Ren S, Whittington MD, Elvidge J, Wong R, Uttley L. Living Health Technology Assessment: Issues, Challenges and Opportunities. Pharmacoeconomics. 2023 Jan 18:1–11.
Mason S, Revue E. Violence in the emergency department. Is it a curse? CJEM. 2023 Jan;25(1):5-6. 
Baxter, S., Franklin, M., Haywood, A. et al. Sharing real-world data for public benefit: a qualitative exploration of stakeholder views and perceptions. BMC Public Health 23, 133 (2023).
Neal D, Gaber S, Joddrell P, Brorsson A, Dijkstra K, Dröes R-M. Read and accepted? Scoping the cognitive accessibility of privacy policies of health apps and websites in three European countries. DIGITAL HEALTH. 2023;9.
Catto JWF, Mandrik O, Quayle LA, Hussain SA, McGrath J, Cresswell J, Birtle AJ, Jones RJ, Mariappan P, Makaroff LE, Knight A, Mostafid H, Chilcott J, Sasieni P, Cumberbatch M. Diagnosis, treatment and survival from bladder, upper urinary tract and urethral cancers: Real world findings from NHS England between 2013 and 2019. BJU Int. 2023 Jan 20. 
Tracey England, Sally Brailsford, Dave Evenden, Andrew Street, Laia Maynou, Suzanne M Mason, Louise Preston, Christopher Burton, James Van Oppen, Simon Conroy, Examining the effect of interventions in emergency care for older people using a system dynamics decision support tool, Age and Ageing, Volume 52, Issue 1, January 2023, afac336,
Lewis J, Burton C. Understanding the consequences of GP referral thresholds: taking the instrumental approach, BMJ Qual Saf 2023 Epub ahead of print
van der Graaf, P., Kislov, R., Smith, H. et al. Leading co-production in five UK collaborative research partnerships (2008–2018): responses to four tensions from senior leaders using auto-ethnography. Implement Sci Commun 4, 12 (2023).
Thokala P, Goodacre S, Oatey K, O'Brien R, Newby DE, Gray A. Cost-effectiveness of rapid assessment of potential ischaemic heart disease with CT coronary angiography. Heart. 2023 Jan 26:heartjnl-2022-321211.
Mafirakureva N, Paruk F, Cassim B, Lukhele M, Gregson CL, Noble SM. The healthcare system costs of hip fracture care in South Africa. Osteoporos Int. 2023 Jan 27.
Ruth Plackett, Joe Hulin, Clara Mukuria et al. Measures of social connectedness in adult populations: A systematic review, 23 January 2023, PREPRINT (Version 1) available at Research Square
Bouderba S, Lecky F, Soltana K, Neveu X, Kumar DS, Bouamra O, Coats TJ, Tardif PA, Belcaid A, Gonthier C, Moore L. Comparison of trauma care structures, processes and outcomes between the English National Health Service and Quebec, Canada. Can J Surg. 2023 Jan 18;66(1):E32-E41.
Flagship institutes
The University's four flagship institutes bring together our key strengths to tackle global issues, turning interdisciplinary and translational research into real-world solutions.