New publications from SCHARR for July 2023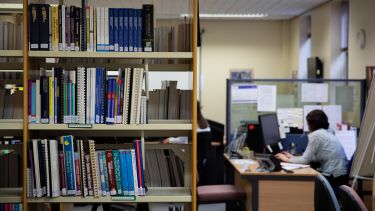 Some of these publications may still be in print. You can find Open Access versions via our Open Access Repository.
The White Rose Research online repository
---
Alalawi, A., Blank, L., & Goyder, E. (2023). School-based physical activity interventions among children and adolescents in the Middle East and Arabic speaking countries: A systematic review. Plos one, 18(7), 10.1371/journal.pone.0288135 
Ambia, Julie, et al. "Comparison of programmatic data from antenatal clinics with population-based HIV prevalence estimates in the era of universal test and treat in western Kenya." Plos one 18.6 (2023): e0287626. 
Aryeetey, R., Gyimah, F., Agbozo, F., & Akparibo, R. (2023). Identification and classification of interventions that promote, protect and support breastfeeding. The Global Health Network Collections. 
Black M, Adjei NK, Strong M, Barnes A, Jordan H, Taylor-Robinson D. Trajectories of Child Cognitive and Socioemotional Development and Associations with Adolescent Health in the UK Millennium Cohort Study. J Pediatr. 2023 Jul 17:113611. 
Black M, Adjei N, Barnes A, et al 607 Impact of childhood social and emotional development on adolescent health: longitudinal analysis from the UK millennium cohort study, Archives of Disease in Childhood 2023;108:A93. 10.1136/archdischild-2023-rcpch.157 
Boyd J, Hayes K, Green D, Angus C, Holmes J. The contribution of health behaviour to socioeconomic inequalities in alcohol harm: Analysis of the UK biobank, a large cohort study with linked health outcomes. SSM Popul Health. 2023 Jun 10;23:101443. doi: 10.1016/j.ssmph.2023.101443 
Campbell, F., Whear, R., Rogers, M., Sutton, A., Barlow, J., Booth, A., ... & Thompson‐Coon, J. (2023). PROTOCOL: What is the effect of intergenerational activities on the wellbeing and mental health of children and young people? Campbell Systematic Reviews, 19(3).
Ding, Y., Yin, J., Zheng, C., Dixon, S., & Sun, Q. (2023). The impacts of diagnosis-intervention packet payment on the providers' behavior of inpatient care—evidence from a national pilot city in China. Frontiers in Public Health, 11
Dixon S, Hill H, Flight L, et al. Cost-Effectiveness of Robot-Assisted Radical Cystectomy vs Open Radical Cystectomy for Patients With Bladder Cancer. JAMA Netw Open. 2023;6(6):e2317255. doi:10.1001/jamanetworkopen.2023.17255 
Echemendia RJ, Ahmed OH, Bailey CM, Bruce JM, Burma JS, Davis GA, Gioia G, Howell D, Fuller GW, Master CL, van Ierssel J, Pardini J, Schneider KJ, Walton SR, Zemek R, Patricios J. Introducing the Concussion Recognition Tool 6 (CRT6). Br J Sports Med. 2023 Jun;57(11):689-691.
Effectiveness of integrated chronic care models for cardiometabolic multimorbidity in sub-Saharan Africa: a systematic review and meta-analysis BMJ Open 2023;13:e073652. doi: 10.1136/bmjopen-2023-073652 
Ezaydi, N, Sheldon, E, Kenny, A, Buck, ET, Weich, S. Service user involvement in mental health service commissioning, development and delivery: a systematic review of service level outcomes. Health Expect. 2023; 26: 1453- 1466. 
Ford J, Black M, Morling J. Reaching across the political divide to address health inequalities. Public Health Pract (Oxf). 2023 Jun 28;6:100402.
Garner, A, Mason, S. et al Understanding Health Service Utilisation Patterns for Care Home Residents During the COVID-19 Pandemic using Routinely Collected Healthcare Data Preprint 
Gittus M, Chong J, Sutton A, Ong ACM, Fotheringham J. Barriers and facilitators to the implementation of guidelines in rare diseases: a systematic review. Orphanet J Rare Dis. 2023 Jun 7;18(1):140. 
Goodacre S, Fuller G, Conroy S, Hendrikse C. Diagnosis and management of sepsis in the older adult BMJ 2023; 382 :e075585 
Gould, R.L., Rawlinson, C., Thompson, B. et al. Acceptance and Commitment Therapy for people living with motor neuron disease: an uncontrolled feasibility study. Pilot Feasibility Stud 9, 116 (2023). 
Heathcote L, Srivastava T, Sarmah A, Kearns B, Sutton A, Candolfi P. A Systematic Review and Statistical Analysis of Factors Influencing the Cost-Effectiveness of Transcatheter Aortic Valve Implantation for Symptomatic Severe Aortic Stenosis. Clinicoecon Outcomes Res. 2023 Jun 14;15:459-475. doi: 10.2147/CEOR.S392566 
Jones, Harriet S., et al. "Temporal trends in, and risk factors for, HIV seroconversion among female sex workers accessing Zimbabwe's national sex worker programme, 2009–19: a retrospective cohort analysis of routinely collected HIV testing data." The Lancet HIV (2023). 10.1016/s2352-3018(23)00110-8 
Joshi S, Karki A, Rushton S, Koirala B, Basnet S, Rijal B, Karki J, Pohl G, Baidya M, Chater T, Green D, Lee A. Gender and caste inequalities in primary healthcare usage by under-5 children in rural Nepal: an iterative qualitative study into provider perspectives and the potential role of implicit bias. BMJ Open. 2023 Jun 26;13(6):e069060. doi: 10.1136/bmjopen-2022-069060 
Lawrence, N.R. et al. Quality of Life in children and young people with Congenital Adrenal Hyperplasia – UK nationwide multicentre assessment, The Journal of Clinical Endocrinology & Metabolism, 2023;, dgad405.
Lee, K.K., Lowe, D., O'Brien, R. et al. Troponin in acute chest pain to risk stratify and guide effective use of computed tomography coronary angiography (TARGET-CTCA): a randomised controlled trial. Trials 24, 402 (2023). 
Macnab, TM.P., Espahbodi, S., Hogervorst, E. et al. Cognitive Impairment and Self-Reported Dementia in UK Retired Professional Soccer Players: A Cross Sectional Comparative Study. Sports Med - Open 9, 43 (2023). 
Marincowitz, C., Bouamra, O., Coats, T., Surendra Kumar, D., Lockey, D., Mason, L., ... & Lecky, F. (2023). Major trauma presentations and patient outcomes in English hospitals during the COVID-19 pandemic: An observational cohort study. PLoS Medicine, 20(6)
Marincowitz, C., Hodkinson, P., McAlpine, D., Fuller, G., Goodacre, S., Bath, P. A., ... & Wallis, L. (2023). LMIC-PRIEST: Derivation and validation of a clinical severity score for acutely ill adults with suspected COVID-19 in a middle-income setting. Plos one, 18(6) 
Newcombe V, Richter S, Whitehouse DP, et al Fluid biomarkers and neuroimaging in mild traumatic brain injury: current uses and potential future directions for clinical use in emergency medicine Emergency Medicine Journal Published Online First: 12 July 2023. 
Pann Ei Hnynn Si et al, #5510 CKD-ASSOCIATED PRURITUS SEVERITY AND ITS ASSOCIATION WITH BODY DISTRIBUTION AND EQ-5D HEALTH-RELATED QUALITY OF LIFE IN HAEMODIALYSIS PATIENTS, Nephrology Dialysis Transplantation, Volume 38, Issue Supplement_1, June 2023, gfad063c_5510.
Sikombe K, Pry JM, Mody A, et al. Comparison of patient exit interviews with unannounced standardised patients for assessing HIV service delivery in Zambia: a study nested within a cluster randomised trial BMJ Open 2023;13: e069086. doi: 10.1136/bmjopen-2022-069086 
Solovyeva, O., Dimairo, M., Weir, C.J. et al. Development of consensus-driven SPIRIT and CONSORT extensions for early phase dose-finding trials: the DEFINE study. BMC Med 21, 246 (2023). https://doi.org/10.1186/s12916-023-02937-0
Sweeting MJ, Rutherford MJ, Jackson D, Lee S, Latimer NR, Hettle R, Lambert PC. Survival Extrapolation Incorporating General Population Mortality Using Excess Hazard and Cure Models: A Tutorial. Med Decis Making. 2023 Jul 13:272989X231184247. 
Wenborn J, Mountain G, Moniz-Cook E, Poland F, King M, Omar R, et al. Community Occupational Therapy in Dementia intervention for people with mild to moderate dementia and their family carers in the UK: the VALID research programme including RCT. Programme Grants Appl Res 2023;11(5) 
Flagship institutes
The University's four flagship institutes bring together our key strengths to tackle global issues, turning interdisciplinary and translational research into real-world solutions.