New Publications from ScHARR for March 2023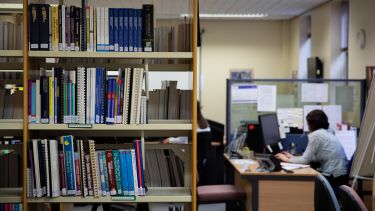 Some of these publications may still be in press. You can find Open Access versions via our Open Access Repository.
The White Rose Research online repository
---
Alqurashi N, Alotaibi A, Bell S, Lecky F, Body R. Towards exploring current challenges and future opportunities relating to the prehospital triage of patients with traumatic brain injury: a mixed-methods study protocol. BMJ Open. 2023 Mar 7;13(3)
Bowen, J.M., Hernandez, M., Johnson, D.S. et al. Diagnosis and management of vascular Ehlers-Danlos syndrome: Experience of the UK national diagnostic service, Sheffield. Eur J Hum Genet (2023).
Campbell, F., Tricco, A.C., Munn, Z. et al. Mapping reviews, scoping reviews, and evidence and gap maps (EGMs): the same but different— the "Big Picture" review family. Syst Rev 12, 45 (2023).
Carmona, C., Carroll, C. & Baxter, S. The move towards living systematic reviews and living guidelines in healthcare: consideration of the possibilities and challenges for living qualitative evidence syntheses. Syst Rev 12, 47 (2023).
Childs C, Nwaizu H, Bullivant E, Willmott J, Davies M, Ousey K, Soltani H, Jacques R. Cutaneous Perfusion Dynamics of the Lower Abdomen in Healthy Normal Weight, Overweight and Obese Women: Methods Development Using Infrared Thermography with Applications for Future Wound Management after Caesarean Section. Int J Environ Res Public Health. 2023 Mar 14;20(6):5100.
Davis S, Goodacre S, Horner D, Pandor A, Griffin XL, de Wit K, Hunt BJ, Holland M. Decision-analysis modelling of effectiveness and cost-effectiveness of pharmacological thromboprophylaxis for surgical inpatients, using variable risk assessment models or other strategies. J Thromb Haemost. 2023 Feb 28:S1538-7836(23)00166-6.
Dodd, P.J., Shaweno, D., Ku, CC. et al. Transmission modeling to infer tuberculosis incidence prevalence and mortality in settings with generalized HIV epidemics. Nat Commun 14, 1639 (2023).
Edwards, J.M., Walters, S.J. & Julious, S.A. A retrospective analysis of conditional power assumptions in clinical trials with continuous or binary endpoints. Trials 24, 215 (2023).
Espinasse A, Solovyeva O, Dimairo M, et al. SPIRIT and CONSORT extensions for early phase dose-finding clinical trials: the DEFINE (DosE-FIndiNg Extensions) study protocol. BMJ Open 2023;13:e068173. 
Garcia Ashdown-Franks, Catherine M. Sabiston, Brendon Stubbs, Michael Atkinson, Helen Quirk, Alice Bullas & Steve Haake (2023) Parkrun participation, impact and perceived social inclusion among runners/walkers and volunteers with mental health conditions, Psychology, Health & Medicine, 
Gibbs, N.K., Angus, C., Dixon, S. et al. Stakeholder Engagement in the Development of Public Health Economic Models: An Application to Modelling of Minimum Unit Pricing of Alcohol in South Africa. Appl Health Econ Health Policy (2023).
Hoo ZH, Lai LY, Sandler RD, Daniels TE, Dawson S, Hutchings M, Wildman MJ. Regarding the article entitled "Effect of elexacaftor/tezacaftor/ivacaftor on annual rate of lung function decline in people with cystic fibrosis". J Cyst Fibros. 2023 Mar 20:S1569-1993(23)00076-0.
John Holmes, Is minimum unit pricing for alcohol having the intended effects on alcohol consumption in Scotland? Addiction 11 March 2023
Jonathan A Michaels, Ravi Maheswaran, Conflicting perspectives during guidelines development are an important source of implementation failure, Health Policy, 131, 2023,
Kwon, J., Squires, H. & Young, T. Economic model of community-based falls prevention: seeking methodological solutions in evaluating the efficiency and equity of UK guideline recommendations. BMC Geriatr 23, 187 (2023).
Laura Fenton, Hannah Fairbrother, Victoria Whitaker, Madeleine Henney, Abigail Stevely & John Holmes (2023) 'When I came to university, that's when the real shift came': alcohol and belonging in English higher education, Journal of Youth Studies.
Mahdi S, Buckland NJ, Chilcott J. Economic and health impacts of the Change4Life Food Scanner app: Findings from a randomized pilot and feasibility study. Front Nutr. 2023 Mar 16;10:1125542.
Mandrik O, Hahn AI, Catto JWF, Zauber AG, Cumberbatch M, Chilcott J. Critical Appraisal of Decision Models Used for the Economic Evaluation of Bladder Cancer Screening and Diagnosis: A Systematic Review. Pharmacoeconomics. 2023 Mar 8. 
Sa Ren, Xue Wang, Peng Liu, Jian Zhang, Bayesian nonparametric mixtures of Exponential Random Graph Models for ensembles of networks, Social Networks, Volume 74, 2023, Pages 156-165,
Sherk A, Stockwell T, Sorge J, et al. The public-private decision for alcohol retail systems: Examining the economic, health, and social impacts of alternative systems in Finland. Nordic Studies on Alcohol and Drugs. 2023;0(0). 
Søholm U, Broadley M, Zaremba N, Divilly P, Nefs G, Carlton J, et al. (2023) Psychometric properties of an innovative smartphone application to investigate the daily impact of hypoglycemia in people with type 1 or type 2 diabetes: The Hypo-METRICS app. PLoS ONE 18(3): e0283148.
Tessa Peasgood, Mackenzie Bourke, Nancy Devlin, Donna Rowen, Yaling Yang, Kim Dalziel, Randomised comparison of online interviews versus face-to-face interviews to value health states, Social Science & Medicine, Volume 323, 2023.
Vervaart M, Aas E, Claxton KP, et al. General Purpose Methods for Simulating Survival Data for Expected Value of Sample Information Calculations. Medical Decision Making. 2023;0(0). 
Vicario, S, Buykx, P, Peacock, M, Hardie, I, De Freitas, L, Bissell, P, et al. Women's alcohol consumption in the early parenting period and influences of socio-demographic and domestic circumstances: A scoping review and narrative synthesis. Drug Alcohol Rev. 2023.
Wang, H., Rowen, D.L., Brazier, J.E. et al. Discrete Choice Experiments in Health State Valuation: A Systematic Review of Progress and New Trends. Appl Health Econ Health Policy (2023). https://doi.org/10.1007/s40258-023-00794-9
Wright, B., Kingsley, E., Cooper, C., Biggs, K., Bursnall, M., Wang, H.-I.-, Chater, T., Coates, E., Teare, M. D., McKendrick, K., Gomez de la Cuesta, G., Barr, A., Solaiman, K., Packham, A., Marshall, D., Varley, D., Nekooi, R., Parrott, S., Ali, S., … Le Couteur, A. (2023). I-SOCIALISE: Results from a cluster randomised controlled trial investigating the social competence and isolation of children with autism taking part in LEGO® based therapy ('Play Brick Therapy') clubs in school environments. Autism, 0(0).
Flagship institutes
The University's four flagship institutes bring together our key strengths to tackle global issues, turning interdisciplinary and translational research into real-world solutions.