New Publications from ScHARR for November 2022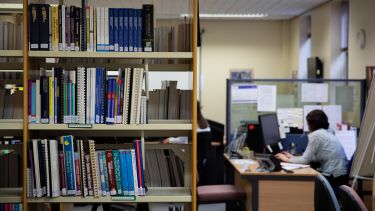 Some of these publications may still be in press. You can find Open Access versions via our Open Access Repository.
The White Rose Research online repository
---
Almulhim, A. N., Goyder, E., & Caton, S. J. (2022). Assessing the Feasibility and Acceptability of Health Coaching as a New Diabetes Management Approach for the People with Type 2 Diabetes in Saudi Arabia: A Protocol for a Mixed Methods Feasibility Study. International Journal of Environmental Research and Public Health, 19(22)
Alnooh G, Alessa T, Hawley M, de Witte L. The Use of Dietary Approaches to Stop Hypertension (DASH) Mobile Apps for Supporting a Healthy Diet and Controlling Hypertension in Adults: Systematic Review. JMIR Cardio. 2022 Nov 2;6(2):e35876. 
Alyami, R.A., Simpson, R., Oliver, P. et al. (2022) TRial to Assess Implementation of New research in a primary care Setting (TRAINS): study protocol for a pragmatic cluster randomised controlled trial of an educational intervention to promote asthma prescription uptake in general practitioner practices. Trials 23, 947
Black, Michelle, and Nicholas Kofi Adjei (2022) Longitudinal analysis of cognitive development across childhood and adolescence: evidence from the UK Millennium Cohort Study. The Lancet Vol.400 p. S23.
Brennan, A., Angus, C., Pryce, R., Buykx, P., Henney, M., Gillespie, D., Holmes, J., and Meier, P. (2022) Effectiveness of subnational implementation of minimum unit price for alcohol: policy appraisal modelling for local authorities in England, Addiction.
Broomfield K, Sage K, Jones GL, Judge S, James D. (2022) The Unspoken Voice: Applying John Shotter's Dialogic Lens to Qualitative Data from People Who have Communication Difficulties. Qualitative Health Research. 0(0).
Marincowitz, C., Preston, L., Cantrell, A., Tonkins, M., Sabir, L., & Mason, S. (2022) What influences decisions to transfer older care-home residents to the emergency department? A synthesis of qualitative reviews. Age and Ageing, 51(11), afac257.
Carl Marincowitz, Peter Hodkinson, David McAlpine, Gordon Fuller, Steve Goodacre, Peter A. Bath, Laura Sbaffi, Madina Hasan, Yasein Omer, Lee Wallis (2022) LMIC-PRIEST: Derivation and validation of a clinical severity score for acutely ill adults with suspected COVID-19 in a middle-income setting Preprint
Carlton, J., Powell, P., Rowen, D., Broadley, M., Pouwer, F., Speight, J., ... & Hypo‐RESOLVE CONSORTIUM. (2022). Producing a preference‐based quality of life measure to quantify the impact of hypoglycaemia on people living with diabetes: a mixed‐methods research protocol. Diabetic Medicine, e15007.
Carroll, C, Sworn, K, Booth, A, Pardo-Hernandez, H. (2022) Stakeholder views of services for children and adolescents with obesity: Mega-ethnography of qualitative syntheses. Obesity (Silver Spring). 30(11): 2167- 2184.
Dakin H, Rombach I, Dritsaki M, Gray A, Ball C, Lamb SE, Nanchahal J. (2022) Cost-effectiveness of adalimumab for early-stage Dupuytren's disease : an economic evaluation based on a randomized controlled trial and individual-patient simulation model. Bone Jt Open. 3(11):898-906.
Girling, C., Lee, M.J., Vimalchandran, D. et al. (2022) Protocol for the ORION trial (RadiO fRequency ablatION for haemorrhoids): a randomised controlled trial. Tech Coloproctol
Gladwell, D., Popli, G. & Tsuchiya, A. (2022) Predictors of becoming not in education, employment or training: A dynamic comparison of the direct and indirect determinants. Journal of the Royal Statistical Society: Series A (Statistics in Society), 1– 30.
Gould, R.L., Thompson, B.J., Rawlinson, C. et al. (2022) A randomised controlled trial of acceptance and commitment therapy plus usual care compared to usual care alone for improving psychological health in people with motor neuron disease (COMMEND): study protocol. BMC Neurol 22, 431
Hernández Alava, M., Pudney, S. & Wailoo, A. (2022) Estimating the Relationship Between EQ-5D-5L and EQ-5D-3L: Results from a UK Population Study. PharmacoEconomics
Holmes, J., Sasso, A., Alava, M. H., Neves, R. B., Stevely, A. K., Warde, A., & Meier, P. S. (2022). The distribution of alcohol consumption and heavy episodic drinking across British drinking occasions in 2019: a cross-sectional, latent, class analysis of event-level drinking diary data. The Lancet, Vol.400 p.S50.
Hussain, H., Keetharuth, A., Rowen, D., & Wailoo, A. (2022). Convergent validity of EQ-5D with core outcomes in dementia: a systematic review. Health and Quality of Life Outcomes, 20(1), 1-18.
Leung, CC, Lee, ACK. (2022) Are we coming out from the COVID-19 pandemic? Respirology 27(12): 1022– 1024.
Miles, J., Jacques, R., Campbell, R., Turner, J., & Mason, S. (2022). The Safety INdEx of Prehospital On Scene Triage (SINEPOST) study: the development and validation of a risk prediction model to support ambulance clinical transport decisions on-scene. PLoS one, 17(11), e0276515.
Mahdi, S., Chilcott, J., & Buckland, N. J. (2022). Evaluating the Change4Life Food Scanner app in reducing children's sugar intake: a randomised pilot and feasibility study. The Lancet, 400, S13.
Mooney C, White DA, Dawson J, et al. (2022) Study protocol for the Multiple Symptoms Study 3: a pragmatic, randomised controlled trial of a clinic for patients with persistent (medically unexplained) physical symptoms BMJ Open, 12:e066511.
Noble, A. J., Mason, S. M., Bonnett, L. J., Reuber, M., Wright, J., Pilbery, R., ... & Dickson, J. M. (2022). Supporting the ambulance service to safely convey fewer patients to hospital by developing a risk prediction tool: Risk of Adverse Outcomes after a Suspected Seizure (RADOSS)—protocol for the mixed-methods observational RADOSS project. BMJ open, 12(11), e069156.
Palominos, P. E., Fernández-Ávila, D. G., Coates, L. C., Adebajo, A., Toukap, A. N., Abogamal, A., ... & Helliwell, P. S. (2022). Management of dactylitis in patients with psoriatic arthritis: an updated literature review informing the 2021 GRAPPA treatment recommendations. The Journal of Rheumatology. 
Powell, P.A., Karimi, M., Rowen, D. et al. (2022) Hypothetical versus experienced health state valuation: a qualitative study of adult general public views and preferences. Qual Life Res p.1-11
Robertson, DS, Choodari-Oskooei, B, Dimairo, M, Flight, L, Pallmann, P, Jaki, T. (2022) Point estimation for adaptive trial designs I: A methodological review. Statistics in Medicine. 1- 24.
Senn, S. (2022) Conditions for success and margins of error: Estimation in clinical trials. Statistics in Medicine, 41(28): 5586– 5588. 
Tai FWD, Healy A, Thokala P, et al. (2022) Cost comparison of oral, transnasal and magnet assisted capsule endoscopy in the examination of the upper gastrointestinal tract in patients with dyspepsia Frontline Gastroenterology 
Flagship institutes
The University's four flagship institutes bring together our key strengths to tackle global issues, turning interdisciplinary and translational research into real-world solutions.