New report on smoking cessation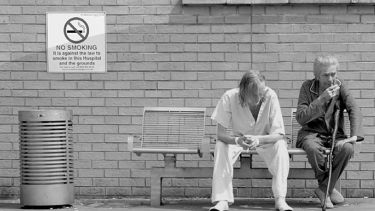 Dr Duncan Gillespie from HEDS was the lead on chapter 3 of the report which looked at how much current smoking is likely to cost the NHS in England through hospital admissions.
Dr Gillespie collaborated alongside HEDS colleagues Laura Webster, Colin Angus, Dr Rob Pryce and Professor Alan Brennan.
Dr Gillespie added: "Our involvement in this report builds on our collaboration with universities around the UK in the UK Centre for Tobacco and Alcohol Studies, where we lead the economic component of the centre's work in Sheffield."
The report found that by giving smokers the help they need to quit smoking while in hospital it will save lives, improve quality of life as well as increasing life expectancy for all smokers, and help to reduce the current £1 billion per year cost to the NHS of smoking by patients and staff.
---
The report is very important because it shows how the NHS might do more to help people stop smoking and we have shown what the potential economic payoffs might be.

Dr Duncan Gillespie

Research Fellow, ScHARR
---
The report 'Hiding in plain sight: Treating tobacco dependency in the NHS' from the RCP's Tobacco Advisory Group says that:
Treating tobacco dependency is not just about preventing disease: in many cases it represents effective disease treatment. Clinicians working in all areas of medicine can improve their patients' lives by helping them to quit
Current models of delivering stop smoking services separately from mainstream NHS services, while successful in the past, may now not be the best approach because the patient has to seek help themselves
Most health professionals receive little or no training in treating smokers
The NHS does not collect data on smoking treatment delivery, or have a payment tariff for treating tobacco dependency
Smoking treatment also tends to be squeezed out, even in the management of diseases caused by smoking, by other, less cost-effective interventions
To address all these issues, the report recommends:
As smoking cessation treatments save money for the NHS, in the short as well as the long term, they should be prioritised as a core NHS activity
Smoking cessation should be incorporated as a systematic and opt-out component of all NHS services, and delivered in smoke-free settings
As systematic identification of smokers and delivering cessation support doubles quit rates, health service commissioners should ensure that smokers are identified and receive cost-effective smoking interventions – failing to do so is as negligent as not treating cancer
We should allow e-cigarettes to be used on NHS sites to support smokers to remain smoke-free and help to sustain smoke-free policies
Legislation requiring hospitals to implement completely smoke-free grounds should be introduced, as the current guidance isn't being implemented
Training in smoking cessation should be introduced into all undergraduate and postgraduate healthcare professional training curricula and as mandatory training for the entire NHS healthcare professional workforce.
The report was lead by Professor John Britton, chair of the RCP's Tobacco Advisory Group and Dr Sanjay Agrawal, consultant in respiratory and intensive care medicine, University Hospitals of Leicester NHS Trust and a member of the RCP Tobacco Advisory Group
Professor Britton said: "Treating the more than one million smokers who are admitted to hospitals every year represents a unique opportunity for the NHS to improve patients' lives, while also saving money. For too long the NHS has failed to take responsibility for smoking, while prioritising other, less effective activity. Smoking, the biggest avoidable cause of death and disability in the UK, is hiding in plain sight in our hospitals and other NHS services; the NHS must end the neglect of this huge opportunity to improve our nation's health."
Flagship institutes
The University's four flagship institutes bring together our key strengths to tackle global issues, turning interdisciplinary and translational research into real-world solutions.