ScHARR Mini Master Class in Health Research - Wednesday 22nd July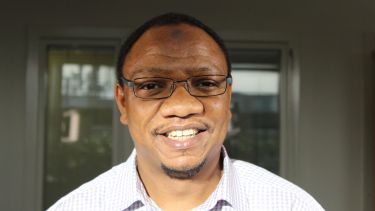 Join us online for our second online master class by one of our health research experts based in The School of Health and Related Research. Dr Muhammad Saddiq from our Public Health section will be delivering the talk: Building successful health systems in fragile states during or post-COVID 19.
Register your place here: https://www.eventbrite.co.uk/e/building-successful-health-systems-in-fragile-states-during-or-post-covid19-tickets-107712454852
Abstract
Building successful health systems must start with three fundamental decisions that the government in fragile states must make. 1. Clearly defined and inclusive eligibility criteria for accessing services. 2. The scale or form of organisation(s) that is consistently and reliably responsible and accountable for delivering the defined healthcare benefits for all those that are eligible. 3. Identify existing or developing new rules to shape the behaviour of individuals and institutions that participate in the healthcare systems including users and providers. This we can only know by collecting the right information. Identification and application of these rules will ensure incentives are effectively targeted to achieve the desired behaviour.
Bio
Health policy and systems specialist, with strategic and operational expertise in the strengthening of health systems. I draw upon a strong project management background in Nigeria and West Africa. Working with national, regional and local governments, indigenous NGOs and global agencies and funders, such as the World Health Organization, World Bank and Global Fund, I have conceptualised and led on the end-to-end design, delivery and evaluation of disease prevention and control programmes.
https://www.sheffield.ac.uk/scharr/sections/ph/staff/profiles/muhammadsaddiq