Sheffield researchers lead new SIPHER consortium to drive policy reform and tackle health inequalities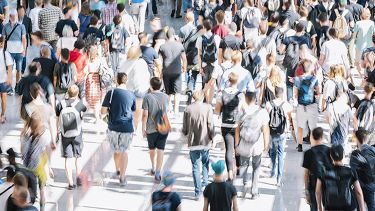 The innovative SIPHER consortium – a new centre for Systems science In Public Health Economic Research – will provide evidence to support cost-effective action across different policy sectors, including economic growth, education and housing at different scales of government.
The consortium was launched as part of a £25 million funding programme from the UK Prevention Research Partnership (UKPRP) into understanding and influencing the social economic and environmental factors that affect our health.
Professor Meier, SIPHER Director and Professor of Public Health at the University of Sheffield, said: "We know that the conditions in which we are born and live are the key drivers of health and health inequalities. We also know that tackling these social determinants of health requires actions across many policy sectors, such as housing, education or employment.
---
SIPHER's vision is a shift from public health policy to healthy public policy. This means all policy sectors working together to tackle health inequalities and improve the population's health.

Professor Petra Meier

SIPHER Director and Professor of Public Health, ScHARR
---
The UKPRP is a partnership between four charities (British Heart Foundation, Cancer Research UK, Wellcome Trust and The Health Foundation), four UK Research and Innovation research councils (Medical Research Council, Economic and Social Research Council, National Environmental Research Council and Engineering and Physical Sciences Research Council) and four health and social care departments (Chief Scientist Office, Health and Care Research Wales, Health and Social Care Research and Development Northern Ireland and National Institute for Health Research).
There are a number of SIPHER research, management and administration jobs in different disciplines and universities already being advertised - see here for more details.
For further information, see the University press release.
A world top-100 university
We're a world top-100 university renowned for the excellence, impact and distinctiveness of our research-led learning and teaching.