Staying safe during hot weather: the community approach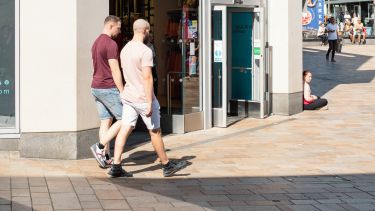 This article was authored using AI with human revision and edits. 
As England faces hotter summers, with temperatures even reaching above 40°C in some places, there's growing concern for our health. In 2022, there were 3,271 more deaths than usual during the hot months, reflecting a six per cent increase. This is a serious issue that demands attention.
Local Resilience Forums (LRFs) are groups that bring together different agencies to help communities during crises. They understand local needs and help us understand the risks of extreme heat. During the COVID-19 pandemic, LRFs played a crucial role in assisting communities. They knew what local communities needed and acted swiftly to help. This makes them very important for dealing with extreme heat emergencies too.
To protect our communities from extreme heat, the study suggests two important actions. First, LRFs can use their local knowledge to guide individuals toward relevant resources, such as cooling centres during a heatwave. Second, they can facilitate information exchange with other regions to ensure everyone is informed during significant weather events. The study highlights the need to collaborate with LRFs to prepare for hot weather emergencies. By working together, we can be better prepared and save lives.
Dr John Richmond emphasises, "Harnessing shared situational awareness from a local community level is critical to ensure targeted public health interventions for extreme heat reach their intended audience, the most vulnerable people in society.
"The structure provided by a local resilience forum, due to their multi-agency nature, offers a shared understanding of need in their local communities. Such information is critical to ensure messaging about heat risks and available resources are tailored to reach specific at-risk groups within their communities."
To learn more about this research, read the full paper: 
Rethinking local resilience for extreme heat events
For any questions, contact:
Dr John Richmond
School of Medicine and Population Health
The University of Sheffield
j.g.richmond@sheffield.ac.uk
+44 114 222 4296

 
Flagship institutes
The University's four flagship institutes bring together our key strengths to tackle global issues, turning interdisciplinary and translational research into real-world solutions.