Duncan Gillespie
PhD
School of Health and Related Research
Research Fellow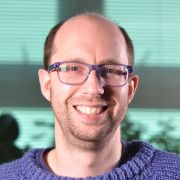 Profile

2018 - Research Fellow, Health Economics and Decision Science, University of Sheffield, UK.
2014 - Research Associate, Health Economics and Decision Science, University of Sheffield, UK.
2013 - 2014 Research Associate, Dept. Public Health & Policy, University of Liverpool, UK.
2011 - 2013 Postdoctoral Scholar, Dept. Biology, Stanford University, USA.
2006 - 2010 PhD Evolutionary Demography of Ageing, Dept. Animal & Plant Sciences, University of Sheffield, UK.
Interim time spent assisting biological research projects, including studying house sparrows on Lundy Island and Red Colobus monkeys on Zanzibar.
2001 - 2004 Bsc (Hons), Biological Sciences (Zoology), University of Edinburgh, UK.
Research interests

I aim to support decision-making to improve population health and reduce inequalities.

I'm interested in how population change results from changes in individuals' lives, and how inequalities in health and socio-economic situations are maintained during the process of population change. The great part of this research is that it is multi-disciplinary and requires the combination of sociological, economic, epidemiological, demographic, public health and data science approaches. I'm particularly interested in ways to integrate qualitative and quantitative data to find new ways to present and compare the potential outcomes of new interventions or changes to policy.

I use the R statistical software to develop methodological approaches that make research more reproducible and models better documented and more accessible to other researchers.

I'm looking for opportunities to develop research in the context of low and middle income countries.

I currently work mainly with the Sheffield Alcohol Research Group and the SPECTRUM consortium to develop the health and economic modelling of the effects of tobacco and alcohol policies and interventions.
Publications

Show: Featured publications All publications

Featured publications

Journal articles

Conference proceedings papers

All publications

Journal articles

Conference proceedings papers

Reports

Posters

Datasets

Other