Duncan Gillespie
PhD
School of Health and Related Research
Research Fellow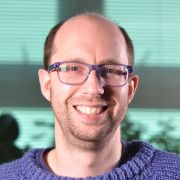 Profile

2018 - Research Fellow, Health Economics and Decision Science, University of Sheffield, UK.
2014 - Research Associate, Health Economics and Decision Science, University of Sheffield, UK.
2013 - 2014 Research Associate, Dept. Public Health & Policy, University of Liverpool, UK.
2011 - 2013 Postdoctoral Scholar, Dept. Biology, Stanford University, USA.
2006 - 2010 PhD Evolutionary Demography of Ageing, Dept. Animal & Plant Sciences, University of Sheffield, UK.
Interim time spent assisting biological research projects, including studying house sparrows on Lundy Island and Red Colobus monkeys on Zanzibar.
2001 - 2004 Bsc (Hons), Biological Sciences (Zoology), University of Edinburgh, UK.
Research interests

I aim to support decision-making to improve population health and reduce inequalities. I consider myself a demographer with an interest in ageing, public health modelling, epidemiology, inequality, health economics, population dynamics, and R statistics. I am particularly interested in methods to make research more reproducible and models better documented and more accessible to other researchers.

I'm also interested in understanding the research-policy interface - see my interview with the Rt Hon Sir Kevin Barron MP.

Check out the Sheffield user group for the R statistical software.
Publications
Research group

Current research areas

Forecasting the potential effects of interventions (including policy) on multiple health-related behaviours

With the Sheffield Alcohol Research Group and the UK Centre for Tobacco and Alcohol Studies, I have extended the Sheffield Alcohol Policy Model to include tobacco. This allows investigation of the synergistic effects of tobacco and alcohol interventions on inequality, health and economic outcomes.

We are continuing this work in a new NIHR funded project: Integrated evidence synthesis for joint appraisal of tobacco and alcohol tax interventions for harm reduction in the UK.

Retrospective analysis of the health and economic effects of interventions

I am collaborating on a project funded by the Department of Health to estimate the effects of the last decade of tobacco control interventions. This involves translating statistically derived effects of interventions on smoking rates into estimates of their impact on health and economic outcomes.

Methods development

I am leading a project funded by Alcohol Research UK to estimate the cost that alcohol use imposes on primary care through the extra practitioner time in consultations and prescriptions that result from alcohol-related ill health.

I am also developing analyses for cause-specific death and hospital use data.
Professional activities

My interest in global health led me to join ScHARR's internationalisation committee that aims to support efforts to make our research have a greater global impact. I have also recently become the deputy information governance lead for the section of Health Economics and Decision Science.