Mental Health Research Unit
Improving the treatment and care of those with mental illness, their families and carers.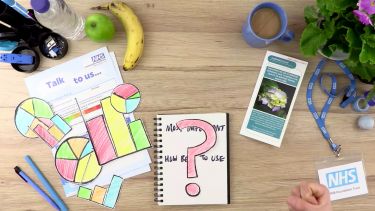 On
Retention of Mental Health Staff (RoMHS)

Factors affecting the Retention of Mental Health Staff (RoMHS)

The University of Sheffield's School of Health and Related Research, in collaboration with the Schools of Nursing and Midwifery and Management, has been awarded a grant from the Health Foundation's Efficiency Research Programme to understand the determinants of mental health staff retention using a multi-level realist approach. The project is funded for 3 years and will run from August 2019 to July 2022.

---

The programme contains five main elements:

A realist review of the evidence of interventions to improve staff retention in healthcare, particularly the theories explaining how these work, for whom and in what circumstances (and how these are shaped by organisational contexts).
Analysis of routinely collected data from Mental Health Trusts about staff experiences, leaving rates, mental health service use by patients, and patient satisfaction. We will examine the extent to which variation in retention between Trusts is explained by the characteristics of the staff, their patients, or other organisational characteristics. We will test hypotheses about associations between staff characteristics, organisational context and Trust-level rates of staff turnover that arise in WP1.
In-depth case studies, identified as areas of potential good practice from the data analysis. These will allow us to further elucidate the processes and mechanisms underpinning staff retention, and refine the programme theories developed from the review.
Bring all the evidence together to identify good practice to form the basis of recommendations to improve staff retention across the NHS.
A PhD study to will look at differences within, rather than between, trusts.

Project background

This programme was inspired by our previous work evaluating Sheffield Health and Social Care (SHSC) NHS Foundation Trust's Building Resilience course for newly qualified staff nurses. 

The 'Building Resilience' project was developed by SHSC and involved three days of workshops over two months. It was based on principles on mindfulness, compassion-focused therapy and acceptance and commitment therapy. Training individuals to apply these approaches results in reduced levels of stress, increased self-compassion, reductions in symptoms of burn out, increased self-care as well as improved worker flexibility and performance. However, these workshops were aimed at individual nurses rather than the organisations in which they work, and the systems that support them. High demands of the job are associated with psychological strain but can be mitigated by having a large amount of autonomy and support from management.

---

This project is an exciting collaboration between the School of Health and Related research, School of Nursing and Midwifery and the Management School. We are looking forward to working with NHS colleagues to investigate retention of mental health staff.

Dr Emily Wood

PI of ROMHS project, ScHARR

---

You can find out more about this project from the Health Foundation or from our blogsite.

Project team

Download the Mental health staff nurses - resilience poster (pdf, 961kb)

New Roles in Mental Health

Visit the New Roles in MH website

The Sheffield Centre for Health and Related Research (SCHARR), Management School and School of Allied Health Professions, Nursing and Midwifery, in collaboration with NHS partners, have been awarded a grant from the NIHR HS&DR programme to understand and support the implementation of new roles in mental health Trusts.

The project is funded for 27 months and will run from April 2023.

AdEPT Project

AdEPT: Understanding and Preventing the Adverse Effects of Psychological Therapies

Many people with mental health difficulties are helped by psychological therapies ("talking treatments"), but there is some evidence from research studies and individual clients that people can occasionally feel worse after therapy. We do not know how often this is because of the treatment as people could have become more distressed anyway, for example, after stressful life events. The AdEPT study is aimed at understanding and preventing these adverse effects (feeling worse) following psychological therapy.

There are several strands to the project:

Reviewing the existing evidence about the nature and extent of the problem of adverse effects within psychological therapy (Literature review)
Analysing existing datasets to determine what kind of people in what type of therapy, with what kind of therapists are most likely to experience adverse effects within psychological therapies (Analysis of Routine Data and Meta-analysis of Previous Trials)
Undertaking in-depth interviews with clients and therapists where therapy has gone wrong to explore the process of failing or harmful therapy and generate understanding of what may have prevented the problems (Questionnaires and Interviews)

All of this work will lead to the main objective of the project: to develop and test practical support tools for clients, therapists and service managers to reduce adverse effect and prevent harm within psychological therapy (Support Tools)

Funder

This research is being funded by the NIHR Research for Patient Benefit (RfPB). It is due to last for three years from January 2011 to December 2013.

Project team

The project team is made up of people with diverse backgrounds, including people who have used psychological therapy services, therapists and academic researchers. We believe this to be important to ensure that differing perspectives are represented throughout the study.

More information

If you would like more information about the study or to discuss anything further, please contact The Research Team in the first instance on adept@sheffield.ac.uk

---

Literature review

This work package has two aspects to it.

For the first aspect, we are carrying out a systematic review of the qualitative research studies that have explored and reported psychotherapy service users' adverse experiences of psychotherapy. This work is being synthesised using a process known as Task Analysis, that will help us develop a model of both the types of adverse effects produced by psychotherapy as well as the processes that lead up to them.

The second aspect of the work package is looking at psychotherapy service users' self-reported experiences of the adverse effects of psychotherapy, outside of qualitative research studies. Here we are looking at discussion boards, blogs, articles, reports, and book chapters for the data. As for the first part of the work package the data is being synthesised and a model developed using Task Analysis.

Once the work package is complete we will have a better understanding of the therapy events that lead up to adverse effects, the types of adverse effects that occur and how they are experienced and expressed by psychotherapy service users.

For more information please contact Joe Curran (joe.curran@shsc.nhs.uk)

---

Analysis of routine data

This analysis uses large datasets of routinely collected data from a number of different psychological therapy services. These datasets contain measures of client symptom severity before and after therapy. They also contain indicators of whether therapy was completed or whether the client dropped out. The proportion of clients who deteriorate and/or drop out of therapy will provide an estimate of the size of the population of clients harmed by therapy. Other client variables, such as age, gender and initial severity are being considered, as well as variation between therapists.

Most of the data has now been analysed and we plan to publish some of the results in the near future in peer reviewed journals.

---

Meta-analysis of previous randomised controlled trials

Studies into the effectiveness of psychological therapy generally report how many clients have improved from receiving therapy compared to other interventions. However, they rarely report how many people experience increased symptom severity after receiving the therapy. We are, therefore, contacting researchers to ask for their data from existing studies. We plan to analyse this data to learn more about the number of people who have deteriorated after receiving therapy interventions. We will collate and combine the data from a number of studies, to explore deterioration rates in psychological therapy compared to other interventions. This will enable us to learn more about the likelihood of clients of experiencing deterioration when engaging in psychological therapy compared to having no intervention or other forms of intervention.

---

Questionnaires and interviews

The aim of this work package is to explore what happens when therapy ('talking treatments', counselling, psychotherapy, psychological therapy) fails or 'goes wrong'.
We will do this by exploring clients' and therapists' first hand experiences of when therapy goes wrong through questionnaire data, telephone and face to face interviews.
The findings from this study will inform the development of potential tools to reduce the risk of people being harmed by psychological treatments.

Thank you to everyone who has contributed to the study to date by completing questionnaires and taking part in interviews.

We are currently in the process of undertaking telephone and face to face to interviews with both clients and therapists. The aim of these interviews is to build understanding of how therapy can 'go wrong' and what might help to prevent therapy failing in the future.

We are also analysing the questionnaire data. We had an excellent response from both clients and therapists and therefore have a lot of data available to explore. Analysis of the therapist questionnaires is nearing completion, and we then plan to move on to analyse the client questionnaires.

All analyses from this work package will be used to develop ideas and tools for Work Package 5.

---

Support tools

This work package aims to bring together the findings of the previous four work packages to inform and develop ideas and potential tools that can be used by therapists and clients to help prevent harm in therapy. One such example may be an online support tool, or decision support for clients in relation to therapy. As we move towards completion of work packages 1-4, we are bringing our findings together and looking at potential ways that we can apply our findings to practical, useful tools that will assist both clients and therapists in the prevention or reduction of harm in therapy.

CLARCYH

CLAHRC Yorkshire and Humber's Mental Health and Co-morbidities Research

Supporting the Integrated Management of Multi-morbidity (SIMM)

The SIMM study is addressing the implementation challenges of integrated care for patients with both a long term physical condition and depression.

Projects

A Systematic Review of the challenges to implementing Collaborative Care for depression - link
An analysis of the data held by GPs and emergency departments to investigate how people with long term physcial health conditions and depression access emergency care like A&E - link
An analysis of the data held by GPs and IAPT to investigate how people with long term physcial health conditions and depression access talking therapy for depression in IAPT.
An evaluation of the way people with long term physcial health conditions and depression (and other issues such as social needs) are supported by the social prescribing organisation SOAR.

Lung Health of Opiate users (LHOp)

To reduce the harm from injecting drugs like heroin, people have been encouraged to smoke the drugs instead. This has led to an increase in lung disease among drug users. Many of whom are not seeking regular help and therefore struggle to manage breathing difficulties, often only seeking help in A&E once they cannot breathe.

Projects

A pilot study of screening for lung disease in primary care - link
A systematic reivew of lung health interventions with people with opiate addiction

Going smoke free

The Department of Health has announced that all NHS premises (including grounds) must be no smoking areas. This is problematic for patients and service users who smoke as they often cannot get off the grounds.

Projects

A survey of mental health staff before and after Going Smoke Free was introduced at four mental health Trusts in Yorkshire
In depth patient and public involvement work with mental health service users

Dual trained practitioners

Health care in the NHS is predominantly organisated around illness so people with multiple conditions

Projects

A Systematic Review of district nurse interventions for mental health
An evaluation of district nurses and physiotherapists who also trained as IAPT psychological wellbeing practitioners

Other projects

CLAHRC Yorkshire and Humber has supported several other projects:

Building Resilience: Evaluation of workshops for improving the resilience of mental health nurses - see poster (pdf, 961KB)

Funder

The project is funded by the National Institute for Health Research (NIHR) Collaborations for Leadership in Applied Health Research and Care for Yorkshire and Humber (CLAHRC-YH) and Sheffield Hospitals Charitable Trust. Funding is for five years from January 2014 to December 2018.

The project is part of a larger research group covering the whole of Yorkshire and Humber. More information can be found here.  

More information

If you would like more information about the studies or to discuss anything further, please contact Emily Wood, the research project manager, on e.f.wood@sheffield.ac.uk in the first instance.

EURIPIDES

The EURIPIDES research project, led by Prof Scott Weich (Head of the MHRU), has made a series of recommendations for NHS mental health trusts to change the way they collect and use patient feedback to improve the quality of care for inpatients. 

As part of the study, staff and patients were interviewed across NHS mental health trusts in England, and it was found that few are collecting patient feedback to actively improve services.

Of those trusts that do, only a quarter were putting their feedback to good use but still mainly used it to create environmental change, rather than change to services.

The collaborative study was funded by the National Institute for Health Research, and a team from the Universities of Sheffield, Warwick, Birmingham and Queen Mary University in London, together with the Mental Health Foundation have published a new policy briefing into its findings.

'Evaluating the Use of Patient Experience Data to Improve the Quality of Inpatient Mental Health Care' (EURIPIDES) found that service improvements should never be led by complaints alone; but by listening to what works well for patients, NHS trusts have a real opportunity to empower both staff and patients.

Dr Elizabeth Taylor-Buck, a Research Fellow at ScHARR, said: "NHS trusts are required to collect patient feedback, but there was little evidence about what they should be asking their patients, or how they collect and use it."

A key finding that could change the way NHS mental health trusts collect patient experience data was that patients staying on mental health wards are never too ill to give feedback, but prefer to do so towards the end of a hospital stay to clinicians they know and trust.

Even so, it was found that it was also important that those clinicians not only provided the opportunity for an ongoing dialogue about a patient's care during their stay, but for their relatives, carers or guardians to be able to feedback without the fear of negative repercussions for the patient.

---

To create meaningful change and ensure patient voices are heard, NHS staff need to be given the right skills and supported to create time to collect appropriate feedback in the right way.

Dr Elizabeth Taylor-Buck

Research Fellow, MHRU, ScHARR

---

"NHS staff should be encouraged to engage in the feedback process and are given timely access to patient experience data; not only so they can react quickly to complaints, but also to learn what they are doing well for patients to empower them to improve care action plans."

The briefing has been published ahead of the full study, which makes 18 key practice recommendations for how NHS mental health trusts collect and use patient feedback.

Professor of Mental Health and chief investigator of the study, Scott Weich, from ScHARR's Mental Health Research Unit, said: "Our policy briefing published today highlights the key findings and our guidance for NHS mental health trusts in how they can make best use of their valuable patient experience data.

For further information, see the University press release.
---
---
Flagship institutes
The University's four flagship institutes bring together our key strengths to tackle global issues, turning interdisciplinary and translational research into real-world solutions.