Dr Jeremy Clines
Sheffield Centre for Interdisciplinary Biblical Studies (SCIBS)
The Chaplaincy Centre
Coordinating Chaplain, Director of Sheffield Phoenix Press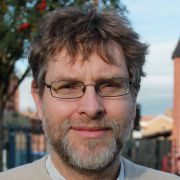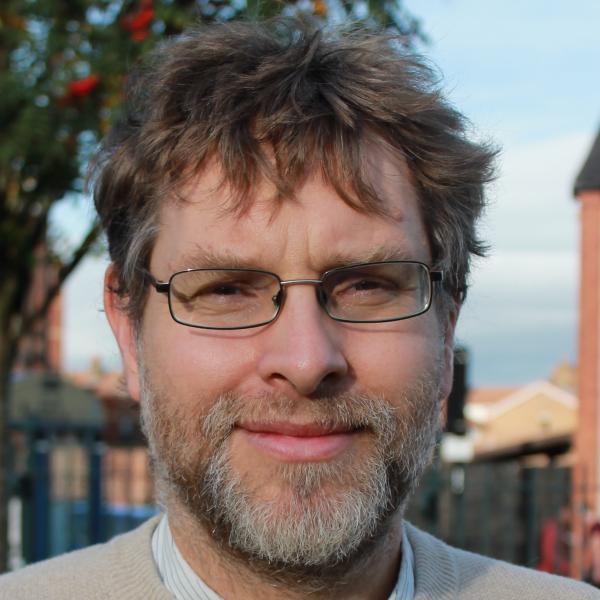 j.clines@sheffield.ac.uk
+44 114 222 4098
Octagon Centre
Full contact details
Dr Jeremy Clines
Sheffield Centre for Interdisciplinary Biblical Studies (SCIBS)
Octagon Centre
Clarkson Street
Sheffield
S10 2TQ

Profile

Jeremy M.S. Clines is Sheffield-born and is of colonial-Australian and Arab-Jewish descent. He received honours degrees in English and Education (Surrey) and Theology (Durham) and completed his ministerial training (Durham and at the Irish School of Ecumenics, Dublin) in the 1990's. In his studies he gave particular attention to: Inter-faith relations; an ecological reading of Marvell's Upon Appleton House; Post-Modernity and the Holocaust; and Role Tensions in Prison Chaplaincy. 

From 1999–2010 he was the Chaplain at York St John University. He also undertook doctoral research, at the University of Birmingham, which was situated within eco-liberationist theology: an ecotheological reading of the Church of England's Common Worship liturgy. 

While in York he contributed to four research projects:

- 'Arab Christian Departure to Europe'—which involved documentary filming and qualitative interviews in Jordan, Palestine, Israel and the UK.

- 'Islamophobia in Yorkshire Schools'.

- while seconded—with Faith Communities Capacity Building funding—to be the H.E. Development Officer for the CofE Education Division his work resulted in the published report Faiths in Higher Education Chaplaincy (CofE Board of Education, 2008). 

- he co-designed a successful £250k bid to HEFCE's Leaders, Governors and Managers fund, and helped find six partner HEIs to establish a 'Religious Literacy Leadership in HE project'. He has continued to support the project, which has drawn in a further £200k of funding, under the directorship of SIIBS's honorary professor Adam Dinham, prior to diversification into other sectors.

Since coming to the University of Sheffield in 2010 he has served as Anglican Chaplain (2010–2019) and now Coordinating Chaplain in the Belief, No Belief and Religious (BNBR) Life Centre. He has directed the Religion and Belief Tandem Learning programme (2011-14) and helped to establish the new Leadership, Religion and Society project in SCIBS and make the accompanying proposal for a new PGT programme (2014–2017). More recently he has become a director of Sheffield Phoenix Press which publishes exclusively in Biblical Studies (2017–present). He collaborates on the 'Sacred Texts: Child Readers' research theme (2019–present).
Qualifications

Qualifications

2011 Ph.D. , University of Birmingham, 'Earthing common worship: an ecotheological critique of the Common Worship texts of the Church of England'

1997 Diploma in Ministerial Studies, Cranmer Hall, Durham (including one term at the Irish School of Ecumenics, Dublin) 

1996 BA Honours, University of Durham, Theology (2:1)


1991 BA Honours, Surrey University, English and Education (2:1) 
Research interests

Current Research 

Equalities, Religion and Belief, Higher Education and Chaplaincies; 
Sacred Texts and Child Readers, a academic blogging project;
Redub / Reboot, an eco-liturgical reform project; 
Spiritual Wellbeing for Elders; 
Personal / Spiritual Development Online and Social Theory. 

Research Interests: 

Religion and social policy
Eco-theology
Liberationist theologies
Child theology
Eco-criticism
Eco-liturgical theology
Leadership, religion and society
Religion and belief and equalities
Inter-religious understanding
Inter-faith dialogue
Publications

Books

Edited books

Chapters

Theses / Dissertations
Professional Practice 

2022–present Editor of two forthcoming journals Journal of Chaplaincy in Higher Education and Journal of Deep Talk

2017–present Director of Sheffield Phoenix Press. The Press publishes exclusively in Biblical Studies and Jeremy has been a commissioning editor for over 40 volumes for the discipline.

2018–2022 Conference Facilitator for the 2022 global conference Liberty, Legacy, Leadership of the International Association for Chaplains in Higher Education which took place 13–17 June 2022; a professional practice, research, academic, and belief, no belief and religion dialogue event for 230 participants from around the world working in chaplaincy and in leaderships in higher education.

2017–present Co-director, trainer and facilitator in Deep Talk, a collaborative method of story-telling and group work for professional, personal and spiritual development.

2016–present Leader for the deepsearch.uk project, an online platform for personal, professional and spiritual development.