Our Embodied Religion research theme supports inquiry into how religion is experienced through and advertised on the body. Embodied Religion research seeks to highlight the physicality of ancient and modern religious experience.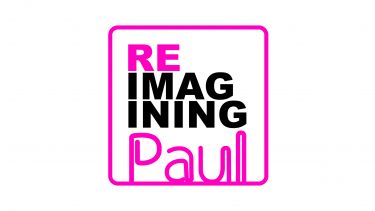 Off
Current project
The current main project within the Embodied Religion research theme is entitled 'Reimagining Paul: Apostolic Portraits of Masculinity' with its accompanying exhibition (Rotherham Minster, October to December 2022; St Mark's Broomhill, Sheffield, January to February 2023). The project is being led by Dr Grace Emmett, who is a Visiting Researcher at SCIBS (funded by the Sir Henry Stephenson Endowment Trust). You can read more about Dr Emmett's appointment here.
Interpretation of the apostle Paul's letters has long been contested regarding what he says about women and their roles within the earliest Christ-following communities. Paul himself is no exception to being interpreted in a variety of ways when it comes to gender, particularly when his own descriptions of himself are looked at through the lens of masculinity studies. For example, what is one to make of Paul's reference to himself as a labouring mother (Galatians 4:19) and what implications does that have for thinking about conceptions of masculinity, both in antiquity and in contemporary society? What about when Paul conceives of himself as enslaved (e.g., Galatians 1:10, Philippians 1:1, Romans 1:1)? Or describes his disabled body (e.g., 2 Corinthians 12:7–10)? Or makes reference to the various 'marks' that he bears (Galatians 6:17)?
'Reimagining Paul' will visualise possible answers to these (and other) questions in the form of a public engagement exhibition that is planned for the summer of 2022, hosted in various locations across England. Proposals for the visual media forming the core of this exhibition are currently being accepted until 11th March: please see the invitation for proposals here and contact Dr Emmett on g.emmett@sheffield.ac.uk with any questions.
The project will also include various academic outputs, details of which will be available here in due course.
Find a PhD
Search for PhD opportunities at Sheffield and be part of our world-leading research.