In association with Sheffield Phoenix Press, SCIBS produces the Journal for Interdisciplinary Biblical Studies, as well as our own recently-launched book series.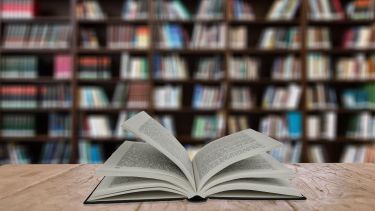 Off
The Journal for Interdisciplinary Biblical Studies 
The Journal for Interdisciplinary Studies is a peer-reviewed, open access journal dedicated to publishing cutting edge articles that embody interdisciplinary, social justice-oriented, feminist, queer, and innovative biblical scholarship. We welcome submissions that challenge canonical and/or disciplinary norms and boundaries or that query the field of biblical studies' relationship to the broader investigation of human religion, culture, and literature. JIBS will publish two issues a year in summer and in winter.
JIBS invites submissions of articles. We especially welcome articles dealing with the interactions of biblical and related texts with literary, television, film and other cultural artefacts exploring themes of science fiction, including human/non-human identities and interactions, canon and canonicity, colonization and exploration, creation, destruction, stewardship, and/or any other relevant focus.
Please see Submission Guidelines for more information.
You can find JIBS on social media at:
@JIBS_Journal
facebook.com/BiblicalJIBS
---
SCIBS Book Series
Announcing the new Sheffield Institute for Interdisciplinary Biblical Studies book series, published by Sheffield Phoenix Press.
The SCIBS Series aims to give voice to a range of research in interdisciplinary biblical studies. The series will include both monographs and collected volumes on topics such as embodiment; violence; reception of biblical texts and themes in art, popular culture and literature; rape culture; queer biblical studies; and other fields that engage the Bible and related texts from an interdisciplinary perspective. The series particularly welcomes submissions that fit within the range of research themes currently active at SCIBS: the Shiloh Project; Embodied Religion; Gothic Bible;  and Migration and the Bible. We also invite contributions from scholars in adjacent fields whose research fits within this remit.
To propose a monograph or collected volume, please contact series editor Dr Meredith J.C. Warren (m.j.warren@sheffield.ac.uk).
Find a PhD
Search for PhD opportunities at Sheffield and be part of our world-leading research.