'Reimagining Paul' Exhibition
'Reimagining Paul' is an exhibition of two newly commissioned works of art created to spark conversation about the apostle Paul and the interpretation of his letters in contemporary society.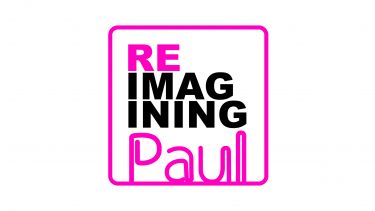 Off
As the named author of a number of letters in the New Testament, Paul is a dominant figure within Christian tradition. How his letters are best understood has been the source of debate since their earliest reception. Trying to understand more about Paul himself is also no easy task. This exhibition seeks to help viewers visualise Paul in new ways, connecting to contemporary themes of identity and asking how we might interpret Paul and his letters today.
The exhibition, featuring an oil painting by Elizabeth Tooth and a neon text piece by Bettina Furnée, will be on display at Sheffield Cathedral from 10th May–25th May. On Thurs 25 May, the Cathedral will be hosting an event to discuss the exhibit with the Bishop of Sheffield from 7:30–9:00pm. 
To learn more about the project, visit the project website:
Visited the exhibition?
Events at the University
Browse upcoming public lectures, exhibitions, family events, concerts, shows and festivals across the University.