Professor Dobson appointed Fellow of the Academy of Social Sciences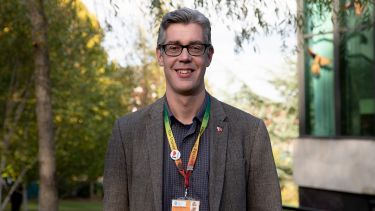 The School of East Asian Studies is very pleased to announce that Head of School, Professor Hugo Dobson has been appointed as a Fellow of the Academy of Social Sciences for his eminent record in terms of research outputs, impact, learning and teaching, focussed on Japan's international relations and global summitry.
Professor Dobson is one of 43 leading social scientists to be awarded the prestigious fellowship this year who have all been recognised after an extensive peer review process for the excellence and impact of their work through the use of social science for public benefit.
This includes substantial contributions and leadership in various fields, including higher education, social, economic and environmental policy, government, law, charitable foundations and think tanks.
About the Academy of Social Sciences
The Academy of Social Sciences is the national academy of academics, learned societies and practitioners in the social sciences. Its mission is to promote social science in the United Kingdom for the public benefit.
The Academy is composed of 1313 individual Fellows, 44 Learned Societies, and a number of affiliates, together representing nearly 90,000 social scientists. Fellows are distinguished scholars and practitioners from academia and the public and private sectors.
Most learned societies in the social sciences in the UK are represented within the Academy. The Academy also sponsors the Campaign for Social Science.
Flagship institutes
The University's four flagship institutes bring together our key strengths to tackle global issues, turning interdisciplinary and translational research into real-world solutions.