SEAS student awarded Daiwa Scholarship in Japanese Studies for 2018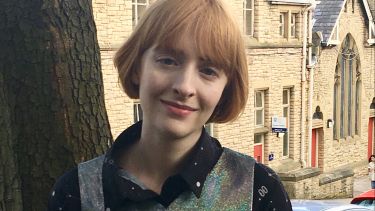 The Daiwa Anglo-Japanese Foundation scholarship in Japanese Studies supports UK nationals on postgraduate Japanese Studies courses in either Japan or the UK. Up to six scholarships are available each year of which at least three recipients must study full-time at a university in Japan. These scholarships are very competitive so we are very proud of Dorothy for being successful in her application.
Japanese popular music was what initially sparked my interest in Japan, but I have always had unanswered questions about its history and social context. Now, thanks to the Daiwa Scholarship in Japanese Studies, I have an opportunity to pursue the answers to those questions through a PhD at the School of East Asian Studies. In the run-up to the 2020 Olympic Games in Tokyo, I am determined to use my research to further understanding of Japanese popular music and society in the English-speaking world. Moreover, I am passionate about teaching, and this scholarship will allow me the opportunity to pursue my dream of teaching at a university in an academic capacity. Thank you to my future PhD supervisors Dr. Thomas McAuley and Dr. Kate Taylor-Jones, and also to Professor Hugo Dobson, for supporting my application. Having enjoyed my MA Contemporary Japan at SEAS, I cannot think of a better place to be pursuing a PhD.
Dorothy Finan
Daiwa Scholarship in Japanese Studies winner
Dorothy plans to use her scholarship to help towards the funding for her PhD study here in SEAS and we are very happy to welcome her into our research community.
Find a PhD
Search for PhD opportunities at Sheffield and be part of our world-leading research.