All of our courses offer challenging content which explores the key issues and debates about East Asian culture and society along with the opportunity to learn an East Asian language. Study at the 1st in Russell Group for Asian Studies (NSS 2022).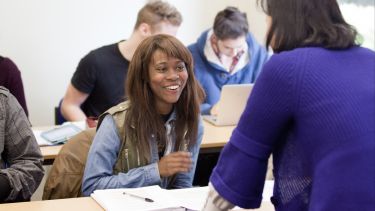 On
Study at the longest established department outside London, specialising in East Asia. We believe in research-led teaching; which means that the world class research done within the department is incorporated directly into our courses.
We offer a wide variety of courses which all offer something different. You can choose to focus your studies on learning an East Asian language in one of our four-year language-based degree courses - learn Chinese, Japanese or Korean from beginner level.
Alternatively, you can study the contemporary development and modern history of the East Asian region in our three-year East Asian Studies course, which does not have a compulsory language component, but allows you to study the basics of any of the three languages.
Single honours allows you to go into greater depth about the country and language you have chosen. Unlike dual honours students, you can choose more modules specialising in your chosen country and its language. It is often the case that, on single honours courses you get more opportunities to take modules which covering subjects outside of your course.
Dual honours means you can combine Japanese, Korean or Chinese language with a different subject. In other words your degree will be in two disciplines.
Bear in mind the distinction between 'and' and 'with' for dual honours degrees:
'And' degrees (eg Business Management and Japanese Studies) involve a 50/50 split between the two subjects.
'With' degrees allow you to choose a 'Major' and 'Minor' focus (eg Chinese Studies with Japanese would mean Chinese as a Major and Japanese as a Minor)
Please note that the Japanese components of degrees 'with Japanese' are only taught from beginners level and applicants with a qualification in Japanese higher than GCSE level cannot be considered.
Any dual honours degree where an East Asian language is the major involves a year abroad in Asia. Our BA Chinese Studies with Japanese, and Korean Studies with Japanese courses involve a year abroad studying in the country of your major subject (China or Korea) and do not involve an element of study in Japan.
As part of the four-year language-based degrees you will spend a year abroad at one of our partner universities in East Asia. This will give you an invaluable opportunity to put your language skills into practice, as well as learn about the people and culture first-hand.
On our BA East Asian Studies programme you have opportunity to apply for the Global Opportunities Year Abroad Programme. The programme has exchange agreements with institutions in Europe, Canada, Asia, Australia and New Zealand or the USA. This is something you can apply to do once you are studying here.
A degree 'with Employment Experience' offers you the opportunity to further develop your knowledge, skills and understanding within an employment context by undertaking a one year work placement as part of your degree programme.
If you are a mature students without standard entry qualifications we offer foundation degrees on all of our single honours courses for 2022 entry. More information about these courses and how foundation years work can be found here.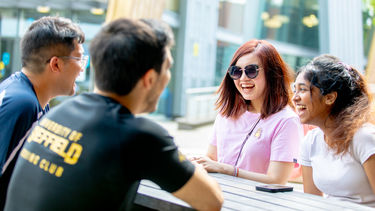 International Merit Scholarships
We offer a generous package of financial support for international students including 75 undergraduate scholarships worth £10,000 towards the annual tuition fee and 125 postgraduate taught scholarships worth £5,000 towards the tuition fee. Applications are now open for existing offer holders.