As soon as I visited Sheffield I knew it was the right place for me

Megan Eustace
Undergraduate student
Chinese Studies BA
Megan found that the friendly, helpful staff at an open day, as well the safe environment, was the deciding factor in coming to study at Sheffield.
Why did you choose to study Chinese?
I knew I definitely wanted to study a new language and after a few taster courses in Chinese, I realised that was the language for me. It's just so interesting and challenging – I'm definitely never bored!
What attracted you to the University of Sheffield?
As soon as I visited Sheffield I knew it was the right place for me. The city just has such an amicable and safe feel to it – on the open day we met people from the course and they were just so friendly and helpful – that played a huge part in deciding to come to Sheffield.
Has your course lived up to your expectations so far?
Most definitely. To say the first year was a challenge may be a slight understatement, since I had no previous knowledge of Chinese, but now I'm in my second month on the year abroad in China and it's safe to say every challenge was completely worth it!
---
This country is pretty amazing and the city that Sheffield chooses for the year abroad, Nanjing, is a brilliant spot. Already after 2 months I can feel a huge improvement in my Chinese.

Megan Eustace

Chinese Studies BA
---
What do you enjoy most about your course?
The people you get to meet on this course. I can't even begin to put into words how lucky I feel to have met not only my Sheffield classmates, but also everyone else studying in Nanjing.
How have you found learning a new language?
Learning Chinese is nothing like learning a European language, so I found it quite difficult to find new ways of effectively studying all the characters. However, once I found effective methods for me, I soon fell into a regular habit of reviewing characters – I think that's the key!
What do you enjoy doing outside of your studies? (hobbies, interests, societies)
Personally, I love photography and Sheffield is one of those places I'm still going to be exploring in my fourth year and finding new beautiful spots to capture! The Peak District is so close – I say definitely take advantage of this!
Do you know what you want to do at the end of your course?
Honestly…I haven't a clue! But I have complete faith that Sheffield will be able to help me with any career worries I have and so I'm not too worried about it. (Yet!)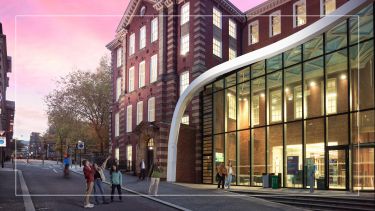 Visit us
Discover what sets Sheffield apart at our undergraduate open days on the Saturday 21 October or Saturday 18 November.