Visual Culture, Film and Performance
This cluster brings together researchers and projects in the fields of visual culture, film and moving image media, art and performance.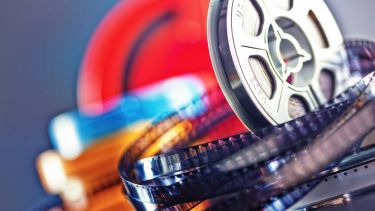 It supports outstanding research, strong curricula of research-led teaching and research supervision across the School of Languages and Cultures, fostering interdisciplinary research collaborations across the University and through national and international networks.
Within the cluster, there is longstanding expertise in the communication of our research to diverse audiences and this is reflected in our sustained engagement work with external partners.
---
Cinema and moving image media
The cluster provides a strong focus on film, cinema and moving image media. This includes Prof Julia Dobson's work on cinema including the shifting figure of the auteur, first person documentary film, the construction of place and the representation of adolescence in contemporary French film (Prof Julia Dobson).
Dr Peter' Watt's internationally-recognised research on the News media representations of the narcoeconomy and organised crime in Mexico was supported by AHRC funding and has had real impact both within and beyond academic discussion. 

In the below Sky News Live video Dr Peter Watt, author of Studies of Drug War Mexico: Politics, Neoliberalism and Violence in the New Narcoeconomy discusses Joaquin "El Chapo" Guzman's arrest in Mexico.
---
Visual Culture and Art
Expertise on French, Latin American and Spanish visual cultures is a strong feature of the cluster. The School has benefitted from longstanding research and engagement with contemporary practitioners, including Dr Crawley-Jackson's research on and with artists from France and the MENA region (Crawley Jackson). This research has particularly interests in the ways in which the city is both represented and practised in contemporary art.

Dr Amanda Crawley-Jacksons interviews SLC Artist in Residence Nicolas Moulin below:
Dr Crawley-Jackson and Dr Sophie Watt are also involved in projects on the media and art photography representation of migrants and refugees.
Research on Latin American visual culture presents a particular focus on photography, fine art and film from Mexico and Dr Julia Banwells research has focused on the representation of the body, death and the ways in which art responds to external and internal traumas. 
Text and image are combined in Dr Wendy Michallat's research on the evolution of the comic book and French 'bande dessinée', with recent publications on the transformation of French cartoon art.
The cluster is also home to a series of research projects on the relationship between sport, literature and visual culture in Latin America led by Prof David Wood.
---
Theatre, Performance and Music
A new project exploring the cross-cultural encounters which led to the birth of Afro-Latin Music in New York is engaging students through Dr Peter Watt's UG module: 'Popular Music in the Hispanic World' (Watt).
Prof Julia Dobson's research on the collaborations between Hélène Cixous and the internationally acclaimed Théâtre du Soleil has led to current focus on performing objects and their role in contemporary renegotiations of our understanding of otherness, our relation to the material world and to what it means to be human,. Prof Dobson is currently working with colleagues in robotics to develop linked projects that address the presence of robots in our near-futures.
---
Examples of recent activities:
All researchers in the cluster regularly share their work in national and international conferences and workshops. Many researchers in the School have public engagement and research projects with local, national and international partners (for more on this please see the School's Public Engagement pages).
Artist Bruno Boudjelal visited SLC to talk to students and deliver a research seminar (2016)
Prof. Dobson works regularly with DocFest, London Comedy Festival and the institut français to curate and present public French film events.
Dr Crawley-Jackson has co-curated several exhibitions and art projects including Ben Cain and Benjamin Sabatier (2013-16)
Dr Peter Watt received AHRC funding for a 4-year international research project "Narco-Mex. Drugs and the Making of Modern Mexico, 1910-2012" in collaboration with the University of Warwick and the University of Gronigen (2014-2018)
---
Postgraduate research
The establishment of co-supervisory teams within and beyond SLC supports cross-disciplinary and cross-linguistic research projects. We welcome proposals from potential postgraduate students in all these fields.
Current and recent postgraduate students in these fields:
Mohammed Anas Baghajati (2012 - ) 'Subtitling political satire from English into Arabic'
Stacy Dunlea (2015), 'Representations of Bolivia in the UK Media'
Martin Elms (2011 – (part-time)) 'Contemporary Algerian Art'
Rupert Knox (2018 ) 'Social Media and Human Rights in Mexico'
Victoria Pugh (2015 -) 'Negotiating Gender,and Display in the Sideshow (Blackpool 1910-1935)
Svea Schauffler (2012) 'Subtitling humour in 'Wallace and Grommet' films from English into German' 
Maryam Shams (2018 – ) 'The Role of Media Practices in Conflicts: a Case Study of France in Chad (1968-2014)
Katy Stewart (2016 - ) 'Francophone and Lusophone African Cinema'
Amanda Tavares (2018 - ) 'Proposing a new Mediterranean cartography: reflecting on and with the sea through contemporary art'