Working in the humanitarian sector, being a linguist is indispensable

John
Undergraduate student
BA Modern Languages & Cultures
John completed a BA that included Spanish and Portuguese
Why did you choose to study in Sheffield?
The University of Sheffield was one of the best places in the UK at which to study foreign languages, and the broadsheets said so. The more I learned about its great music scene, its proximity to the beautiful Peak District, friendly locals and the generous portion-giving sandwich shops, the more Sheffield appealed. This combined with enthusiastic reports from friends already studying here led to a mind made up.
Why did you study your degree?
Whilst I wasn't sure what would come after University, I knew where my passions lay. This was in travel and exploration, in discovering new cultures and in building new friendships with people outside the world of my mother tongue.
I'd already spent time abroad living in Spain and being that person that had the power to facilitate communication between people was a feeling I relished and never grew tired of. I originally started a degree in Modern Languages but continued in Hispanic studies to achieve better 'mastery' and completely immerse myself in these wonderfully rich cultures.
How did you spend your year abroad?
I split my time between The University of Porto in Portugal and the University of Buenos Aires, Argentina. As well as the productive time spent in academic institutions I made the most of my holidays to travel and explore.
Being able to travel anywhere in South America unrestricted by language barriers was rewarding, and my year abroad is something I still talk about today. My travels complimented perfectly the grammatical, cultural and historical lessons of the Hispanic department, where we spent the other 3 years of the degree.
---
...working in the humanitarian sector, being a linguist is indispensable.

John

Spanish and Portuguese
---
How did studying your degree help to get where you are now?
Whilst languages have never been an integral part of my day job until recently, they have always been woven into the fabric of lots that I do. From music and holidays to being the only person that can translate for a seriously ill Brazilian in the hospital, these language skills prove ever useful.
Of the many interviews I have attended over the years, not once has being a speaker of various foreign languages failed to give me a leg up. My CV is more impressive as a result and now, working in the humanitarian sector, being a linguist is indispensable. In British society especially, you have something unbelievably unique to offer.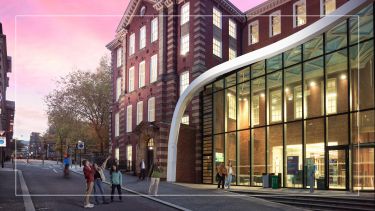 Visit us
Discover what sets Sheffield apart at our undergraduate open days on the Saturday 21 October or Saturday 18 November.