Professor Sheila Francis
BSc PhD SFHEA FRSB
Clinical Medicine, School of Medicine and Population Health
Professor of Cardiovascular Biology
Faculty Director of One University Strategy Delivery (FDOU)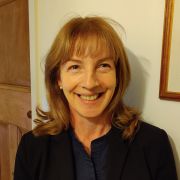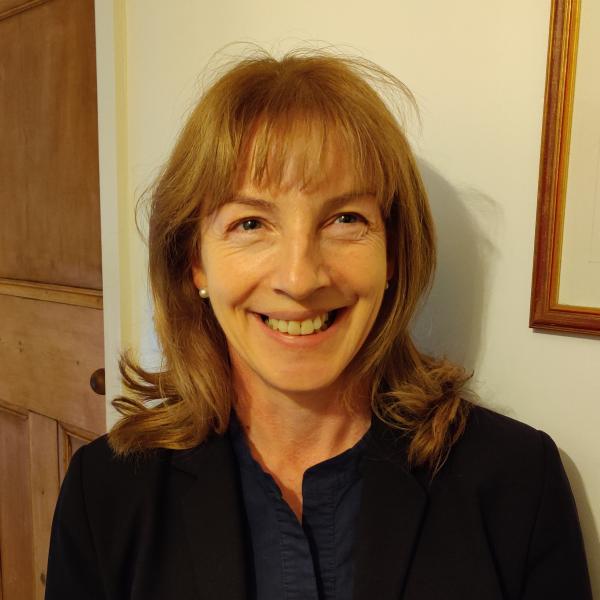 s.francis@sheffield.ac.uk
+44 114 215 9501
The Medical School
Full contact details
Professor Sheila Francis
Clinical Medicine, School of Medicine and Population Health
The Medical School
Beech Hill Road
Sheffield
S10 2RX

Profile

For academic enquiries, please contact iicd-om-operational@sheffield.ac.uk.

For One University Strategy enquiries in FMDH, please contact Isabel Andrews.

I joined the University of Sheffield in 1990 after a BBSRC CASE PhD studentship at the University of Manchester. After four years as a Postdoctoral Research Associate in Cardiac Surgery (with Angelini) and Molecular Medicine (with Duff), I held an Independent Open Competition Fellowship from the Lloyd´s Tercentenary Foundation on the molecular and inflammatory basis of coronary artery disease.

After being appointed Lecturer in 1994, I spent a sabbatical period in the Hynes Lab at MIT as a Fulbright Scholar. I am currently a Professor of Cardiovascular Biology at the University of Sheffield.

HAGE (Heart Attack Gene Expression) Shiny application

Quickly visualise and analyse the expression of your genes of interest in whole blood of MI patients.

Compare gene expression between different MI types, patient characteristics, and different days following acute MI.
Research interests

I have a long-standing interest in the role of interleukin-1 (IL-1) and its naturally occurring antagonist, IL-1ra in modulating vascular cell function in experimental models and in human disease. Over the past 10-15 years, I have shown that IL-1 and IL-1ra are increased in diseased human arteries and in other experimental cardiovascular systems. I described the association of a genetic variant of IL-1ra with coronary artery disease and showed that this variant alters protein levels and the biology of endothelial cells.

Programme funding from the British Heart Foundation (with Professor David Crossman) allowed the use of strategies to inhibit IL-1 in several experimental models including atherosclerosis in mice. The impact of this early work alongside that of others has now been translated to man through the ILA-HEART and CANTOS trials.

My current research areas of interest relate to the mechanisms by which IL-1 is released from vascular cells especially endothelial cells, IL-1 related molecules and their antagonists, and the role of IL-1 in complex vascular phenotypes such as inflammatory vascular plaques in the brain and the mixed models of atherosclerosis after chronic infection and also episodes of hypoglycaemia. More recently, I have become interested in the control of endothelial senescence and impacts upon age-related diseases working with colleague in HELSI.

I collaborate with colleagues in Infection, Immunity and Cardiovascular Disease, Metabolism, Psychology and Neuroscience at the University of Sheffield and with colleagues at the Universities of Manchester (Pinteaux, Allan), the University of Virginia (Owens, Abbate) and others.

Current projects

Release of IL-1 from vascular cells especially endothelial cells.
S.pneumoniae infection and atherosclerosis (with Bazaz and Dockrell (Edinburgh)).
Hypoglycaemia and risk of atherosclerosis (with Iqbal and Heller).
Interleukin-1 alpha versus interleukin-1 beta in atherosclerosis, hypertension and stroke (with Pinteaux and Allan, Manchester)).
Macrophage phenotypes in human carotid atherosclerosis (with Kiss-Toth and Redgrave).
Approaches to alter endothelial senescence and ageing (with Bellantuono).
PKC alpha/TGF beta axis in atherosclerosis and medical calcification (with Brennan, Canfield and Borland, Manchester)
Inflammation, atherosclerosis and molecular manipulation of the microbiome (with Jon Shaw)
Publications
Research group

Dr Osman Shabir
Dr Aya Elwazir
Mr Kieran Bowden
Miss Pooja Atul Patel
Dr Janet Chamberlain
Mr David Reid (with the Paul Evans group)
Ms Priscila Hirschfield (with the Paul Evans group)
Mr Oliver Heaney ( with the Shaw group)
Mr Rahul Sidhu ( with the Howarth/Berwick group)
Teaching interests

I am a Senior Fellow of the Higher Education Academy. I teach the MSc in Molecular Medicine, where I lead Molecular Genetics of Human Diseases (MED6003). I also teach phase 2a (Cardiology) MBChB.

I co-founded an undergraduate BMS 3rd year module 'Cardiovascular Pharmacology – personalising medicine' now led by Dr Janet Chamberlain and Dr Nigel Wheeldon.
Professional activities and memberships

Secretary of the British Atherosclerosis Society (September 2018 - September 2023)
European Atherosclerosis Society Distinguished Awards and Prizes Committee (2022 - present)
Fellowships Committee, British Heart Foundation (July 2020 - present)
Academy of Medical Sciences, Springboard Awards Committee (November 2022 - present)