Dr Steven Reynolds
Clinical Medicine, School of Medicine and Population Health
Preclinical MRI Facility Manager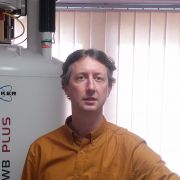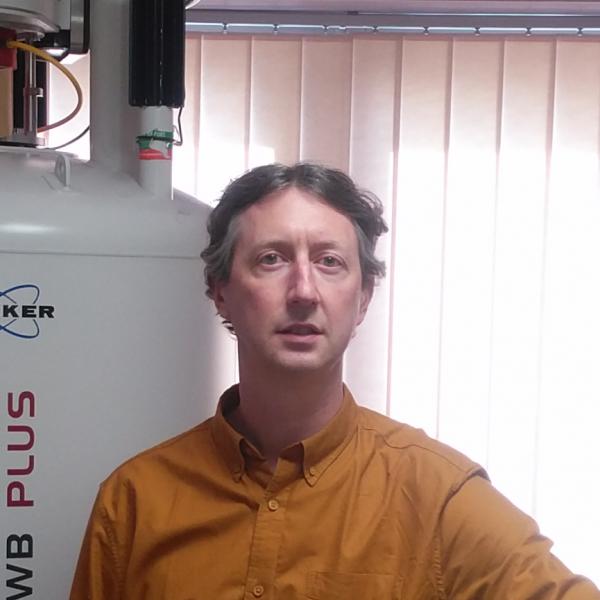 Steven.Reynolds@sheffield.ac.uk
+44 114 215 9596
C Floor, Royal Hallamshire Hospital
Full contact details
Dr Steven Reynolds
Clinical Medicine, School of Medicine and Population Health
C Floor
Royal Hallamshire Hospital
Glossop Road
Sheffield
S10 2JF

Profile

For enquiries, please contact – iicd-om-operational@sheffield.ac.uk

In 2009, I joined the University of Sheffield as a Senior Research fellow on a CRUK funded programme grant. Here I set up the lab to study cancer metabolism by Hyperpolarised Magnetic Resonance Imaging and Spectroscopy (MRI/S). Previously, I held positions in industry both as part of GE Healthcare (2001-2006), developing scientific instruments, and Oxford Instruments (2006 – 2009), where I led the MRS facility and was responsible for project delivery using the HyperSense hyperpolarisation instrument. It was from these roles that I developed an interest in hyperpolarised magnetic resonance experiments and metabolism.

I have a degree in chemistry from Aston University, where I also received my PhD. I have held research positions at the University of Surrey and the University of Cambridge. 
Research interests

My main research interest is in the use of Magnetic Resonance Spectroscopy (MRS) to study cellular metabolism and metabolomics. This is augmented by the use of hyperpolarisation technology that allows in vivo and in vitro cellular metabolism to be studied in real time.

The spermNMR group studies the metabolism of these unique cells to learn more about male factor infertility.  Sperm undergo a lot of changes before fertilising an egg. These changes require energy and our research examines how sperm metabolise at different stages of their journey through the female reproductive tract. We use MRS to track the conversion of substrates by different metabolic pathways to understand how sperm produce this energy. Alongside this, I have a longstanding collaboration with Prof Dilly Anumba in studying the metabolic triggers of preterm birth. We examine how the bacteria present in the vagina can influence pregnancy outcomes. These bacteria produce metabolites that can be quantified by MRS and could be used to predict the likelihood of preterm birth.

I also manage the 7T and 9.4T magnetic resonance spectroscopy and imaging facility at the University of Sheffield. Here I have a number of collaborations to develop the use of high resolution MRI, including live zebrafish imaging.
Publications
Research group

PhD students
Teaching interests

I deliver the MRI component of the FRCR (Radiology) programme to the Medical school Undergraduate course. I also contribute to the Student Selected Components on Phase 1b (Research Methods). I supervise Master students on the Reproductive and Developmental medicine course. Outside of the Medical school I provide research experiences for the University's SURE scheme and Nuffield foundation.
Professional activities and memberships

Member of the Royal Society of Chemistry.
Member of the Institute for Physics.