Translational Neuropsychology
The Translational Neuropsychology group conducts research on the neuroscientific, clinical and behavioural aspects of neurodegenerative and neurological disorders.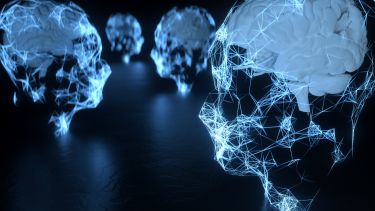 While there is a main focus on Alzheimer's disease and dementia, we also study other disorders such as stroke, Parkinson's disease, ME/CFS (Chronic Fatigue Syndrome) and multiple sclerosis. The group is led by Professor Annalena Venneri whose research interests include:
Early and differential diagnosis of dementia
Evaluation of pharmacological and non-pharmacological treatment of Alzheimer´s disease with neuroimaging techniques
Clarifying the premorbid biological, personality and cognitive mechanisms underlying psychotic symptoms in neurodegenerative diseases
The group also conducts research in a variety of areas including:
Neuropsychological tests predicting conversion from Mild Cognitive Impairment to Alzheimer's Disease and response to treatment in Alzheimer's disease
Cross-cultural assessment of dementia
Cognitive and physical stimulation, genetic risk and cognitive decline
Neurobiological correlates of neuropsychiatric symptoms in Alzheimer's disease and Parkinson's disease
Cross-cultural standardisation and validation of norms of neuropsychological tests used in the early identification of dementia of Alzheimer type in British Pakistanis
Identifying the biological determinants of cognitive efficiency in ageing
Biological correlates of cognitive impairment associated with fatigue in ME/CFS (Chronic Fatigue Syndrome)
Clinical and neuroimaging approach to the evaluation of the effectiveness of virtual reality interventions for upper limb recovery following stroke
Identifying deficits in executive and automatic language in Alzheimer's disease
Intensive cognitive stimulation in cognitive decline
Procedural skills in cognition and ageing
Refining dementia screening tools
Flagship institutes
The University's four flagship institutes bring together our key strengths to tackle global issues, turning interdisciplinary and translational research into real-world solutions.